Oil prices fall as Covid in Europe sparks demand concern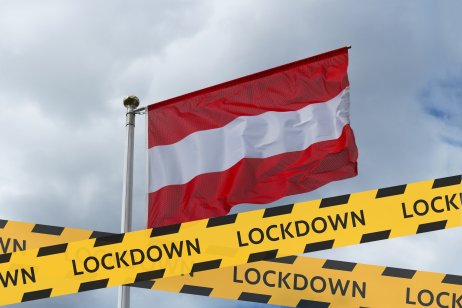 Oil prices extended last week's losses on Monday with Brent futures trading at below $80 level as new flare-up of Covid-19 cases and restrictions in Europe raised doubts about demand.
International benchmark Brent crude oil futures dropped 0.56% to $78.45 per barrel (bbl) on Monday in Asia. US crude oil futures West Texas Intermediate traded 0.37% lower at $75.66/bbl.
"The prospect of lockdowns in Europe hurt sentiment in the oil market," said analysts at ANZ Research in a note on Monday. "This comes amid the prospect of releases of oil from strategic reserves in China and the US," the analysts added.
Covid-19 in Europe
Russia's coronavirus death toll hit record high for a second straight day on Saturday despite the number of new infections declined. Meanwhile, the Czech Republic's Health Ministry said on Saturday that coronavirus infections rates in the country hit a new record for the second time this week.
Chancellor Angela Merkel said, on 18 November as reported by Euronews, that Germany will introduce tighter Covid-19 curbs on unvaccinated citizens.
Austria becomes the first European Union country to impose a general lockdown, which starts on Monday, in the face of the Covid-19 resurgence, Euronews reported. The country will also make Covid-19 vaccination compulsory from 1 February 2022.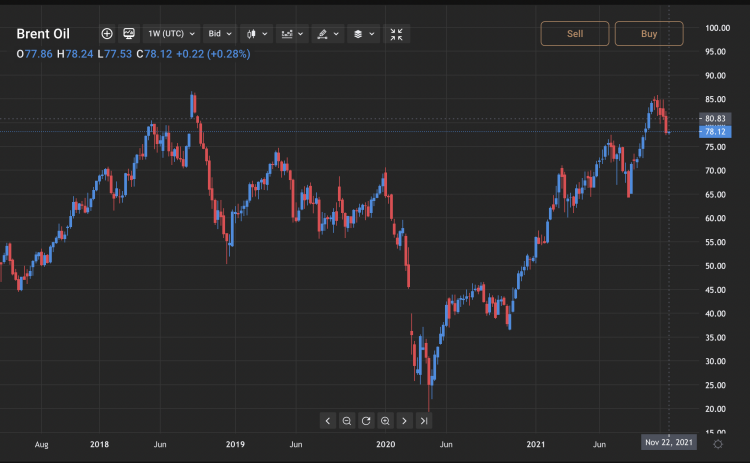 Brent crude futures, 22 November 2021 - Credit: Capital.com
Economic stagnation
Austria's new restrictions did not bid well for the country's and eurozone's economic growth, ING Group said in a note on 19 November.
"If history is anything to go by, we can expect further curtailments of liberty in many parts of Europe and that increases the risk of economic stagnation as we enter a new year," the group said.
While resurgence of Covid-19 in Europe was clouding demand outlook, ANZ Research noted that high frequency data suggest the market remains tight due to ongoing supply issues.
Tights supply
"The Organization of Petroleum Exporting Countries (OPEC+) has struggled to increase output at the agreed rate over the past two months, as producers such as Nigeria and Oman struggle with operational issues," the firm's analysts said.
In a meeting on 4 November, OPEC and its allies, the Saudi and Russia-led group known as OPEC+, decided to maintain planned monthly production increases of 400,000 barrels per day starting in December.
In addition, ANZ Research said, US shale producers have also been reluctant to boost output despite high prices.
Read more: UK gas prices rally upward as oil creeps down