NZD boost as RBNZ hikes by 0.75%: Can Kiwi extend its month-long rally against fading USD?
Subscribe to Weekly Highlights
The major market events for the week ahead right in your inbox.
Subscribe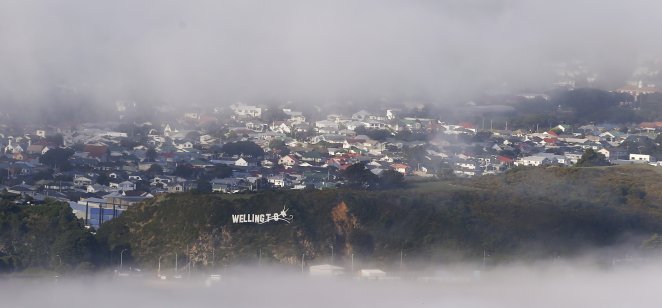 Content
Real aggression from down under: NZD surged 0.60% after the Reserve Bank of New Zealand (RBNZ) went big with a 75-point rate hike earlier.
RBNZ policymakers are warning sky-high inflation could take a year to shoot down. Pumping the cash rate by 75bp to 4.25% RBNZ thinks rates could eventually hit 5.5% compared with a 4.1% previously forecast.
Some analysts think this is under-cooking it: "The tone of the Statement was even more hawkish than we expected", said ANZ.
RBNZ has revised a forecast OCR track "adding," ANZ says "to our existing 75bp hike in February, a 50bp hike in April and a 25bp hike in May which would take the OCR to a peak of 5.75".
The New Zealand economy is close to boiling – what does this do for NZD now?
Kiwi turns super-hawk
Where are the doves? Meeting minutes showed that RBNZ policymakers had a full percentage point hike ready – but swerved – to go. But the 75bp move was priced in, more or less.
For the moment the Kiwi is flying high, up 8.5% against USD in the last month, strongly ahead of GBP (up 5.35%) and EUR (up 4.9%) in the same period. Over 12 months NZD remains more than 11% lower against USD.
However the hardline RBNZ move is at odds with several other economies now readying more recession-averse steps – including the US, if some Fed policy member utterances can be trusted.
What is your sentiment on NZD/USD?
Vote to see Traders sentiment!
Housing slump and high inflation
RBNZ expects the economy to enter recession and that the housing market will contract 20%, more than previously thought, from a 2021 peak. But ING's Francesco Pesole is a sceptic of some of the over-tightening guesstimates, including RBNZ's.
"We remain doubtful that the RBNZ will ultimately deliver this much [5.5%] tightening and tolerate such a sharp house market contraction, but for now, it remains a clear hawkish standout in the developed market."
Last chance 2022
The RBNZ cash rate has risen 400 basis points since October 2021 driven by five successive 50bp hikes and three initial 25bp hikes to cool inflation.
| | |
| --- | --- |
| Long position overnight fee | -0.0084% |
| Short position overnight fee | 0.0024% |
| Overnight fee time | 22:00 (UTC) |
| Spread | 0.00006 |
| | |
| --- | --- |
| Long position overnight fee | 0.0000% |
| Short position overnight fee | -0.0001% |
| Overnight fee time | 22:00 (UTC) |
| Spread | 0.030 |
| | |
| --- | --- |
| Long position overnight fee | 0.0047% |
| Short position overnight fee | -0.0127% |
| Overnight fee time | 22:00 (UTC) |
| Spread | 0.010 |
| | |
| --- | --- |
| Long position overnight fee | -0.0042% |
| Short position overnight fee | 0.0003% |
| Overnight fee time | 22:00 (UTC) |
| Spread | 0.00013 |
This morning's chunky bazooka was needed as Christmas and summer holidays loomed, delaying policy options till February but also to counter the September 7.2% inflation figure, well outside the RBNZ's 1-3% preferred lane.
Earlier New Zealand's two-year bond yield climbed 0.21% to 4.61%.
Re-pricing home
Even if there's disagreement between rate forecasting analysts the fast-approaching hikes are particularly painful for New Zealand home owners where affordability is at crisis levels.
Worse, around 50% of mortgaged home owners are on two year or less fixed deals – many underwritten during the pandemic when rates hit rock-bottom. Fast-approaching rises will be an affordability stunner.
Meanwhile a super-tight labour market with near-term rising wage expectations make for extreme discomfort. By summer next year the RBNZ OCR could be within touching distance of 6% and the Fed at 5%. The rate-stopping might not be as quick as thought.
But for now NZD, the month's best G10 performer, looks stretched.
FOMC anticipation
The University of Michigan's consumer sentiment index and inflation expectations are out shortly, followed by tonight's FOMC minutes. The details markets want is how united Fed members are on markets underestimating a peak in interest rates, and if there's any conditions attached to the suggestion.
The higher risk appetite overnight spilled into this morning with GBP opening higher adds Equals Money market strategist Thanim Islam. "But looking at price action, particularly on USD pairs, it suggests we seem to be in a period of consolidation with no clear direction or trend."
Around 1.15pm DXY was down 0.19% at 106.59 while EUR/USD was 0.22% higher at 1.0324 and GBP/USD was 0.59% up at 1.1959; USD/JPY was 0.03% lower at 141.25.
FX strategist and finance consultant at Keirstone, Francis Fabrizi
NZD/USD has been in a range between 0.6205 and 0.6100 for several days. "Price is attempting to re-test 0.6205 this morning however it is finding strong resistance once again."
"If we see a break and hold above this level, I believe the price will reach 0.6300. If sellers take control and push price down below 0.6100, it is possible 0.6020 will be the downside target."
"NZD/USD is still bearish overall however its temporary strength might last for a while longer before continuing its bearish trajectory."
"We must wait for price to break out of the current range on the Daily timeframe before a strong direction can be distinguished."
Related reading