Nuvei (NVEI) up 12% after BMO upgrade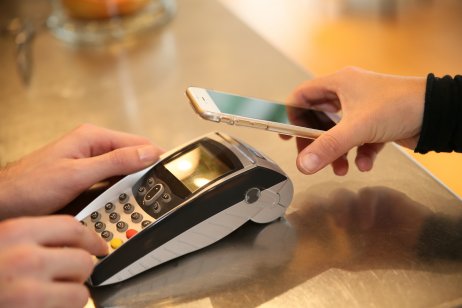 The stock of Nuvei Corporation shot up 12% Thursday after the Bank of Montreal (BMO) upgraded the Canadian payment processing company to "outperform" from "market perform" and maintained its price target.
Analyst James Fotheringham said the bank is maintaining its $114 per-share price target, implying a significant upside from its current list price of $65.77. The bank sees an upside of $150 and a downside of $46. Both are close to the company's trading range. Nuvei hit a 52-week high of $140.23 on 7 October and a 52-week low of $46.69 on 9 March.
Including Thursday's rally, the stock is down more than 30% over the last week.
Short seller report
Fotheringham added that the bank's rating comes after a "detailed review" of a short seller report that alleged Nuvei is covering up several shortcomings. Short sellers are investors who profit on stock price declines.
The report was written by Spruce Point Management, a New York-based research firm. It alleges that Nuvei's financial disclosures are "weak" and that the company's results are "being temporarily enhanced from concentrated exposure to high-risk gaming and eCommerce."
Spruce Point further alleges that the company's Vice President of Partnerships was implicated in a $100m fraud scheme and that the company does business with the adult film industry, making it ineligible
Nuvei's stock tumbled by nearly 40% on Wednesday after the report was issued.
Upgrade
In his note obtained by Capital.com, Fotheringham said BMO hosted a call with Nuvei's executives where several issues raised in the short seller report were discussed.
During the call, Nuvei reaffirmed its financial outlook for 2022, the note says.
Next year, the company expects to earn $933m (£705m) in revenue and produce core earnings per share of $2.22.
Outside of the allegations, Fotheringham also noted that Nuvei's stock is "particularly valuation-sensitive to changes in expectations with respect to annual volume growth." He adds that this metric will be "a key driver of forward revenue growth," which he says is the stock's key determinant of valuation.
Nuvei previously said third quarter revenue increased 96% to $183.9m year over year. Net income was $28m compared to a net loss of $77.9m in the prior year third quarter.
The company raised its 2021 financial outlook. It now sees full year revenue of $717–$723m, up from $690–$705m previous guided.