November annual inflation up to 4.9% in the euro area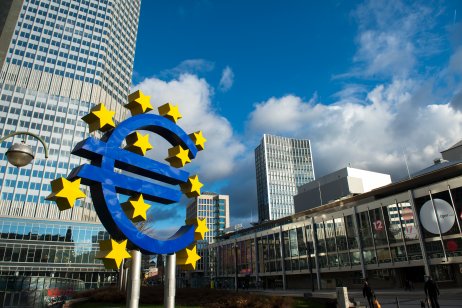 The euro area annual inflation rate was 4.9% in November this year, up from 4.1% in October, compared to -0.3% a year earlier, according to the latest data from the EU's statistical body Eurostat.
European Union annual inflation was 5.2% in November 2021, up from 4.4% in October. A year earlier, the rate was 0.2%, Eurostat data also showed.
Rates across member states
The lowest annual rates were registered in Malta (2.4%), Portugal (2.6%) and France (3.4%).
Meanwhile, the highest annual rates were recorded in Lithuania (9.3%), Estonia (8.6%) and Hungary (7.5%).
In November, the highest contribution to the annual euro area inflation rate came from energy (+2.57 percentage points (pp)), followed by services (+1.16pp), non-energy industrial goods (+0.64pp), and food, alcohol and tobacco (+0.49pp).
Analyst's views
Chief eurozone economist at Pantheon Macroeconomics, Claus Vistesen sent his comments on the results to Capital.com.
"Rising energy inflation remains the key driver of accelerating inflation in the eurozone. The energy component jumped to 27.5% year-over-year in November, from 23.7% in October, and judging by the recent trend in gas prices, it will rise further in the near term, even factoring in the recent dip in oil prices. Inflation in food, alcohol and tobacco also edged higher, by 0.3pp to 2.2%.
"In the core, services inflation leapt by 0.6pp to 2.7%, while non-energy goods inflation rose to 2.4%, from 2.0% in the month before. On the face of it, these data point to accelerating underlying inflation too, but remember that the services component is currently buoyed at least in part by higher transport costs, directly linked to rising energy prices, while non-energy goods inflation is boosted by base effects from last year's temporary VAT cut in Germany," Vistesen said.
Economic outlook
The economist added that the latter will fade in the first quarter, while the trajectory in services inflation is more unclear.
"Risks are tilted to the upside for next year, but we still think services, and as a result core inflation as a whole, will fall in the first quarter. We then look for a significant recovery in the second quarter and third quarter, which will unsettle the ECB and bond markets. In short, we agree with the central bank when it forecasts that core inflation will average 2% in 2022.
"We have the eurozone core rate running at +2% through most of the second quarter and third quarter, and this will be a challenge for markets. Meanwhile, yesterday's new forecasts by the ECB that headline inflation will average 3.2% next year is driven by a very aggressive assumption on energy prices. As Ms. Lagarde said, two-thirds of this upgrade, from the previous 1.7% is due to the expectation of sustained high energy inflation. Anything can happen, but we are confident that the central bank will be able to nudge its 2022 number down come March, and we suspect that this is indeed the plan," he added.
Jack Allen-Reynolds, a senior Europe economist at Capital Economics, also sent his comments to Capital.com.
"November's detailed inflation breakdown shows that the increase in price pressures is not just due to high energy costs and global demand-supply imbalances for durable goods. Services inflation has risen too. We think it will be the end of 2022 at the earliest before headline inflation falls back below 2%," he said.
Read more: UK and Australia ink new deal to boost bilateral trade