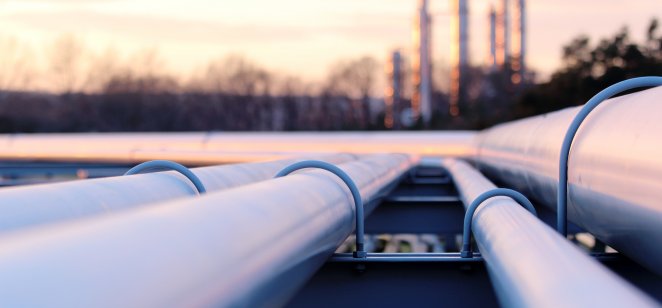 The sudden bankruptcy of the Nord Stream 2 pipeline operator will have minimal impact on the US as financing came mainly from European companies and governments, a US oil executive told Capital.com hours after the announcement.
"US involvement in the construction of financing was nearly non-existent," said the executive, who spoke on condition of anonymity, and added that Nord Stream 2 AG's bankruptcy wasn't unexpected.
He said insiders knew trouble was ahead when the U.S. Treasury Department's Office of Foreign Assets Control issued an executive order on 23 February targeting the Swiss-based company for sanctions.
Executive order
The order authorised "the wind down of transactions involving Nord Stream 2 AG" or "any entity in which Nord Stream 2 AG owns, directly or indirectly, a 50 percent or greater interest" by 2 March.
Gazprom paid half the cost of building Nord Stream 2, with the remainder of the $11 billion pipeline project financed by British oil and gas major Shell, Austria's OMV, France's Engie and Germany's Uniper and Wintershall DEA.
German halt
Not yet operational, the 767-mile pipeline was pending certification in Germany, which halted the certification process after the escalating Ukraine crisis.
The pipeline was to carry natural gas under the Baltic Sea from Russia's reserves into Germany. With its sister pipeline, Nord Stream, which started operations in 2011, the two channels had the capacity to carry more than a quarter of the natural gas Europe uses each year, the BBC reported.
What is your sentiment on Natural Gas?
Vote to see Traders sentiment!
An e-mail to Nord Stream 2 AG from Capital.com was not immediately returned on Tuesday afternoon, and the company's website press pages haven't been updated in weeks. The company also fired 106 staff.
The source said he's positive the pipeline will be used at a later time.
Read more