New Zealand central bank cracks down on risky home loans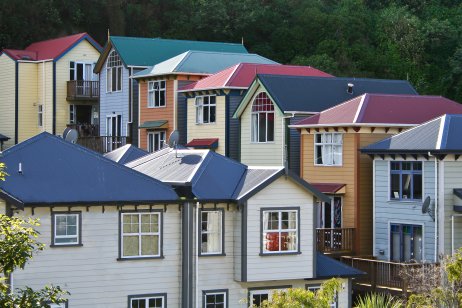 The New Zealand central bank will implement its proposal to tighten loan-to-value ratio (LVR) restrictions on owner-occupiers as it looks to reduce risky mortgage lending.
"From 1 November 2021, we will be restricting the amount of lending banks can do above an LVR of 80% to 10% of all new loans to owner-occupiers, down from 20% at present," Reserve Bank of New Zealand (RBNZ) deputy governor and general manager for financial stability Geoff Bascand said in a statement on Thursday.
Bascand added that the central bank launched consultations earlier this month after observing that despite previous LVR restrictions, house prices remained unsustainable and "the risks of a housing market correction had continued to rise".
Median house prices up 25.5%
According to the latest data by the Real Estate Institute of New Zealand, house sales fell 26.5% year-on-year in August but median house prices rose 25.5% year-on-year.
The overheating New Zealand housing market has been on central bank's radar for some time. It is expected to start raising interest rates in October, which according to many experts is the best tool to cool house prices.
According to the RBNZ's statement on Thursday, industry representatives who gave submissions were largely supportive of the central bank's proposal to tighten LVR norms.
Public uncertain on move
"Feedback from the members of the public was mixed, with some submissions supporting the proposals, and others questioning the need for further restrictions or arguing for other policies to protect the financial system," the statement said.
Read more: Retail card spending and house prices continue to rise in New Zealand