NerdWallet (NRDS) falls 9% as analysts initiate coverage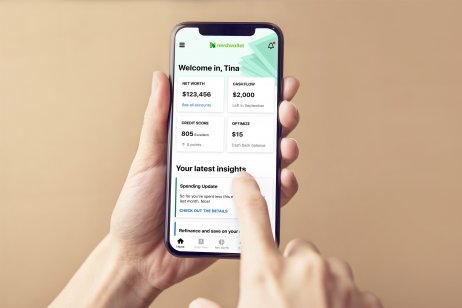 Equity analysts said they expect shares of personal finance education and recommendation site NerdWallet to grow by 50% over the next year, and yet the company's stock price fell by more than 9% on that new analysis.
NerdWallet raised $130.5m in its initial public offering in early November selling 7.25 million shares at $18 a piece. Analyst quiet periods following that offering lifted on Monday and of the nine analysts out with reports eight recommended a buy rating. Only Morgan Stanley gave the stock a neutral hold rating, according to MarketBeat data.
The average price target consensus came in at $31 per share with a range of $24–$40 per share, according to MarketBeat. However, these analyst reports sent NerdWallet shares to new lows of $20.50 per share down from last weeks close of $22.62 per share and well below highs of $34.44 per share achieved earlier this month.
Bull case
NerdWallet provides educational articles about personal finance products and partners with financial services companies to recommend their products to transaction-ready consumers.
Bank of America analysts have one of the most bullish price targets calling for shares to nearly double over the coming year to $40 per share.
"We believe strong revenue and margins growth, vertical growth initiatives, international expansion, new financial services partnerships and penetration of a large market opportunity will drive upside to the current stock price," research analysts Nat Schindler and Nicole Phang wrote in a report provided to Capital.com.
Indeed, the unbanked/underbanked population in the US currently makes up about 22% of consumers and the Millennial/Gen Z demographics coming of age in the coming years will push the underbanked population to 40% over the next 20 years, according to a report from Morgan Stanley that was sent to Capital.com.
Bear case
Morgan Stanley analysts were more cautious calling for a price target of $24 per share.
NerdWallet has been successful at growing its user base, which averages 20 million monthly unique users, up 23% year over year through the nine-month period ended 30 September. However, to sustain that growth, Morgan Stanley predicts the company will need a meaningful increase in sales and marketing spending.
In calendar year 2020, NerdWallet's sales and marketing expenses accounted for 58.7% of total sales. The analysts expect that to increase to 73.2% this year and 70.1% next year.
"The company seeks to grow traffic and increase user engagement by investing heavily in brand and performance marketing," Morgan Stanley equity analysts James Faucette and Jonathan Lee wrote. "We intend to closely monitor the efficacy of brand and performance marketing spend, as the two remain key drivers of the company's growth and eventual return to historical profitability levels".
Read more: NerdWallet IPO explodes out of the gate