NCC Group reports improvement despite pandemic headwinds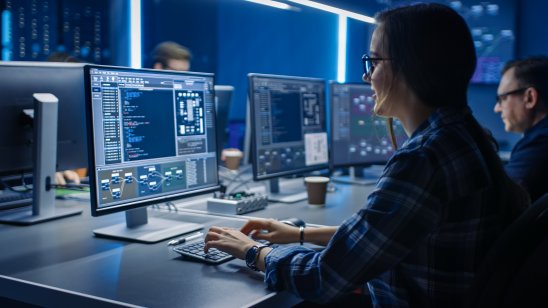 The IT security company NCC Group has posted strong trading performance, with improved profitability, despite Covid-19-related disruption.
On Tuesday, the Manchester, UK-headquartered group reported revenue growth of 2.6%, with gross profit and margin improvement of 5.9% and 1.3% respectively for the year ended 31 May 2021.
However, NCC said it expected higher revenue growth for the current 2022 financial year to be offset by increased global costs from inflationary pressures as well as a resumption in travel and office usage.
Demonstrable progress
CEO Adam Palser said the company had made demonstrable progress towards its vision to be the leading global cyber-resilience provider.
"Revenues grew despite the disruption caused by the pandemic, and improved profitability and excellent cash generation flowed from the greater control enabled by our Securing Growth Together programme," commented Palser.
NCC said pandemic disruption held back cyber spending throughout the first half of its 2021 financial year, and for much of the second half, amid lockdowns or restrictions across its markets.
Summer acquisition
Earlier this summer, the company, which was formed in 1999, completed its £156m acquisition of Intellectual Property Management, the software resilience division of Iron Mountain.
NCC said its medium-term objectives continued to be double-digit revenue growth in assurance and sustainable revenue growth in software resilience.
The company revealed that revenue growth had turned out stronger than the prior year in the first quarter of the current 2022 financial year, although there was some disruption in customer buying patterns this summer.
Orders "robust"
While first quarter fiscal 2022 orders were ahead year-on-year and its order pipeline appeared robust, the group said its expectations for the current fiscal year remained unchanged.
The company reported a final dividend of 3.15p per share.