Natural gas generates high profits for oil companies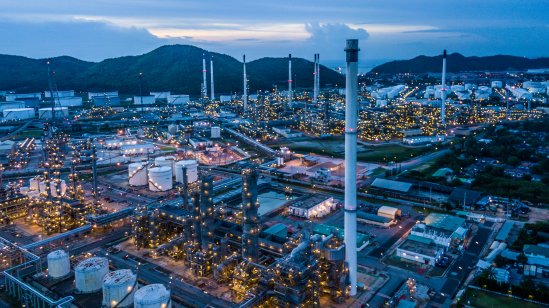 The recent doubling of natural gas prices has added significantly to the bottom line of oil companies during the first half of 2021, but the companies are remaining restrained in their spending because of continued worries about Covid-19 and their efforts to impress future investors.
November 2021 natural gas futures were up more than 6.5% to $5.84 at 3 p.m. EDT Thursday, a penny lower than its daily high. The commodity is inching toward a seven-year high of $5.88.
An Energy Information Administration report found that during the first six months of 2021 natural gas generated between 10% and 14% of revenue for more than four dozen publicly traded oil companies. Prior to the pandemic, natural gas generated between 5% and 9% of revenue, according to the report.
Oil majors excluded from survey
However, the EIA stated that the list of 54 companies excludes oil majors Royal Dutch Shell, BP, Chevron, ExxonMobil, TotalEnergies, and ConocoPhillips, and producers where natural gas is their main business.
"The share of revenue associated with natural gas among these companies decreased to 10% during the second quarter of 2021, but it could remain relatively high as natural gas prices continue to increase," the report states.
The energy sector has seen numerous benefits from higher natural gas prices, both domestically and globally. For several years, the industry has suffered from low prices as the market was overflowing with shale oil.
What is your sentiment on Natural Gas?
Vote to see Traders sentiment!
Natural gas prices nearly triple
In February 2021, natural gas spot prices nearly tripled to $5.35 MB/tu from $2.91 MB/tu in February 2020 after a devastating cold snap gripped Texas, while domestic and international demand for LNG increased.
Since the middle of this month the US natural gas benchmark, Henry Hub, has been trading at or above $5MB/tu, doubling the same time last year when it sold for $2.03MB/tu.
However, the report states, the oil and gas companies continue to operate on the margins. "Through the first half of 2021, these companies had not significantly increased oil production. Instead, they were drilling fewer wells and relying on their inventory of drilled but uncompleted wells to complete new wells at reduced costs," it reads.
One reason for drilling less, said a number of analysts, is to keep costs as low as possible to gain back investors who worry about Covid's impact on the industry that is so used to feast or famine cycles. The companies, the analysts said, are reducing debt and participating in dividends buybacks
Read more: US natural gas futures climbing back (capital.com)