Mt. Gox Bitcoin black swan event: BTC price facing $3bn of sell pressure as refunds begin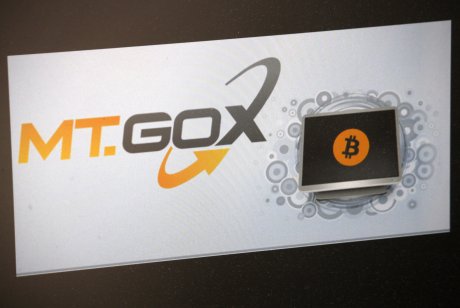 Nearly 3bn worth of BTC from the infamous Japan based crypto exchange Mt Gox is set to be released onto the market.
Mt Gox was hacked in 2011 and 137,000 BTC stolen in the digital heist and now worth just shy of the $3bn will soon be on the cryptocurrency market.
In total 850,000 BTC worth about $20bn at current prices was stolen. In 2014 the exchange said it had found 200,000 BTC but it has been locked down in litigation since then.
What is your sentiment on BTC/USD?
Vote to see Traders sentiment!
BTC to US dollar
Will the release impact BTC's price
The sudden release of 137,000 BTC has understandably spooked some investors who fear it could add further downward pressure on a digital asset which has declined some 70% from its November 2021 peak.
Additional pressure on the crypto sector comes from the upcoming Ethereum hard fork, known as The Merge, which is expected to be implemented at the same time as Mt Gox returns the stolen BTC.
A Twitter user, going by the handle, EthereumJesus, tweeted that the combination of the two meant that the 'flippening' was going to happen.
Fear of the 'flippening'
The 'flippening' refers to the suggestion from some crypto users that ETH will at some point overtake bitcoin as the biggest cryptocurrency by market capitalization.
However, the broader crypto sector has recently demonstrated resilience, with price spikes in ethereum classic and BTC itself making slight gains.
Fear of the flippening is theoretical but it's true to say that bellwether crypto BTC saw some $4,000 wiped from its value in a week, and has its roots in the Mt. Gox clients' potential sell-off?
Is this true?
Not according to CoinsPaid chief marketing officer Dmitry Ivanov who says recent price moves have occurred a number of times since the original hack in 2011.
BTC price today way above 2011 levels
Given BTC's stellar price growth since 2011 when it was changing hands for $30 a token means that even after this time, Mt Gox's investors will be in profit - so no need to dump bitcoin on the market.
"With this growth, many are in profit already, and the anticipated move will be for most of them to sell off the assets received as payouts, even though it is a fraction of what might have been," he said.
With BTC currently hovering around the $17,000 mark, way short of its November 2021 high of $68,000, Ivanov says that a number of Mt. Gox customers may HODl their refunds.
"While selling off is billed to greatly depress the prices of bitcoin, the MtGox customers may choose to act in an unexpected way.
They may decide to HODL their coins until bitcoin grows back to the point where its price can be double what it currently is trading at. The price of BTC is bound to react negatively if there is a selloff, and positively if they choose to wait for better prices."
Mt Gox 'Rehabilitation Plan'
At the tail-end of 2021, Mt. Gox set out what it termed a 'Rehabilitation Plan' to return funds to investors who had earlier lost.
Earlier this month Mt. Gox and self-titled, 'Rehabilitation Trustee' , Nobauaki Kobayashi set out the details of the plan in an email to creditors.
Mt Gox's creditor's can receive the funds USD, BTC, or BCH.
BCH to US dollar
The exact timeframe for release is not clear but potentially creditors could get their hands on their much wanted fiat or crypto by August this year.
Bankrupt in 2014
Mt. Gox was one of the earliest BTC exchanges and at one point it handled nearly 70% of global transactions from its base In Tokyo, Japan.
Following the hack it filed for bankruptcy in 2014.
Why did Mt Gox go bankrupt?

Mt Gox went bankrupt in 2014, three years after the Tokyo-based crypto exchange was hacked and In total 850,000 BTC worth about $20bn at current prices was stolen.

A 137,000 of the stolen BTC was found and will soon be returned to the creditors of the defunct digital asset bourse.

Some investors are speculating that such a large amount of BTC being released onto the market could impact the digital token's price.
How much crypto was stolen from Mt Gox?

When Mt Gox was hacked in 2011 a total of 850,000 BTC worth about $20bn at current prices was stolen.

Of that amount a portion, roughly 140,000 of the digital tokens, was found and will soon be returned to the bankrupt bitcoin exchange.
What is 'The Flippening'?

The 'flippening' refers to belief among certain sectors of the cryptocurrency community that ethereum will overtake bellwether digital token bitcoin as the largest crypto by market capitalization.

There are a number of reasons for this belief, not least the upcoming ETH hard fork, known as The Merge.

When this is complete it will see ethereum move from a proof of work to a proof of stake process, and advocates argue this will propel ETH past BTC.

However, this is just an opinion of one section of the crypto market and there are many contrasting views on this topic.