MJ Gleeson reveals profits have exceeded pre-pandemic levels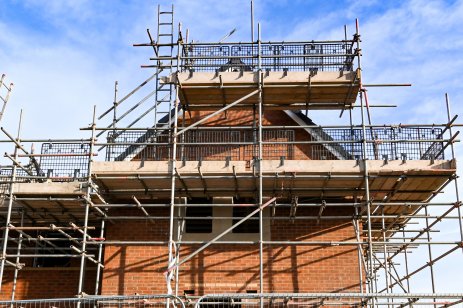 Low-cost UK housebuilder MJ Gleeson has revealed profits have exceeded pre-pandemic levels – despite industry-wide supply chain pressures.
The Sheffield-based company achieved record pre-tax profits of £41.7m for the year to the end of June 2021, 1.2% higher than 2019.
It also proposed a final dividend of 10p per share, with the upbeat statement enough to push shares up 1.2% to 840p by mid-morning on the London markets.
Strong demand
The company said demand for its "high-quality, low-cost homes" remains very strong, with mortgage finance available to purchasers on favourable terms.
It also said the government's two new initiatives to help first-time buyers – the First Homes scheme and the 95% mortgage guarantee scheme – will help to support demand.
"We do not expect the end of the stamp duty holiday in September to have any impact either on demand or revenue," it stated.
Financial performance
Gleeson Homes delivered 1,812 new properties this year, an increase of 69% on last year, with the average selling price of £145,800 being 11.4% higher.
According to chief executive James Thomson, there has been strong housing demand across all the company's regions.
"We expect that house price inflation will ease and that, combined with the favourable mortgage market, will help ensure our homes remain affordable," he said.
Resilience and talent
Chairman Dermot Gleeson said profits, revenue and volumes all exceeded pre-COVID levels, which he attributed to the "resilience of our business model" and talent within the business.
"Our strategy of building low-cost, high-quality homes in the North of England and the Midlands, and unlocking value by promoting land through the planning system in the South of England, ensured the business recovered strongly through what was a tough year," he said.
He also pointed out the market for consented sites has recovered and Gleeson Land's pipeline continues to grow.
Supply chain pressures
Gleeson said industry-wide supply chain pressures were being managed and he remained confident of delivering Gleeson Homes' interim target of 2,000 homes sold in the current financial year.
"Demand remains robust, we have a growing pipeline of sites, an experienced management team and a strong platform for continued growth," he said.
He added that its market was "underserved by other housebuilders", which meant homes were as needed – and as in demand – as ever.
Trading and outlook
The company said demand remains robust in its Gleeson Homes division, which entered the new financial year in a strong position, with a forward order book of £134.1m on 841 homes.
Gleeson Land, meanwhile, starts the new financial year in a strong position with a pipeline of 71 sites, a record for the division.
Read more: Are UK housebuilders on track for a re-rating this year?