Mining moratorium: Rio Tinto (RIOgb) in US dispute over Native American sacred ground
Subscribe to Weekly Highlights
The major market events for the week ahead right in your inbox.
Subscribe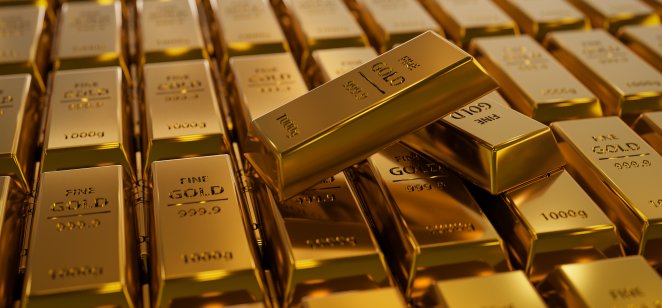 Content
Rio Tinto (RIOgb), one of the biggest copper miners in the world, has recently landed itself in hot water in a US dispute over Native American sacred land. This is taking place in the Sonoran Desert, which covers a large part of southwestern US, as well as parts of Mexico, such as Baja California and Sonora.
This area contains approximately 18 million metric tons of copper, which would be capable of being used in a huge portion of the electric vehicles to be produced by the US in the coming several years. Thus, renewed efforts are being made by the Biden administration to obtain these reserves.
Copper prices were trading at abiout $3.5 per pound
What is Rio Tinto (RIOgb)'s dispute with US authorities about?
The main source of the dispute is that much of the land above the copper deposits in the Sonoran desert are considered sacred to the Apache tribe, an ancient Native American tribe spread out across Arizona, Oklahoma, Texas and New Mexico. This land is used for their Sunrise Ceremony, in which young women celebrate their coming of age with rituals full of song and dance.
However, for the last 14 years, Rio Tinto (RIOgb) has steadily been digging tunnels under this land, trying to establish its Resolution mine. This has presumably been mostly supported by the Biden administration which is anxious to seize as much copper as possible before the demand for electric vehicles becomes too much. This has also been done by bringing alive Cold War era laws which help enable subsidies in order to make processes smoother for miners.
This does not stop at copper miners either, but also extends to lithium, nickel and cobalt miners, in US' attempt to one up China in the race towards sustainable and affordable renewable energy.
However, a number of mineral rich areas, such as large parts of South America and some parts of the US are often also ecologically and culturally sensitive areas, which makes mining operations ever more difficult. Moreover, these areas are especially important to the US due to its pressing need to establish independence from Chinese and Russian metals.
Due to this, Rio Tinto (RIOgb)'s operations in this area have recently hit a roadblock following a disagreement with the US Forest Service, which called off an agreement for a land switch. In this contract. Rio Tinto (RIOgb) would have given the Forest Service another piece of land it owned nearby for a plot directly above the sacred land.
Rio Tinto (RIOgb)'s history does not help matters either as a couple of years back, the miner blew up a heritage site estimated to be 40,000 years old in Australia, in order to further expand an iron ore mine. This has complicated matter with the Apache tribe and business owners alike, who are now unlikely to believe that the company will truly do anything to keep their best interests in mind.
What is your sentiment on Copper?
Vote to see Traders sentiment!
Which other miners have been criticized in recent times for their environmental toll?
Antofagasta (ANTO) has long been called out for its air pollution in Chile, with a toxic cloud surfacing near the Chilean Caimanes community in 2020, which caused widespread fury and renewed calls for the miner to take responsibility for its actions,
| | |
| --- | --- |
| Long position overnight fee | -0.0225% |
| Short position overnight fee | 0.0068% |
| Overnight fee time | 22:00 (UTC) |
| Spread | 0.04 |
| | |
| --- | --- |
| Long position overnight fee | -0.0086% |
| Short position overnight fee | -0.0054% |
| Overnight fee time | 22:00 (UTC) |
| Spread | 0.03 |
| | |
| --- | --- |
| Long position overnight fee | -0.0187% |
| Short position overnight fee | 0.0073% |
| Overnight fee time | 22:00 (UTC) |
| Spread | 0.18 |
| | |
| --- | --- |
| Long position overnight fee | -0.0190% |
| Short position overnight fee | 0.0069% |
| Overnight fee time | 22:00 (UTC) |
| Spread | 0.020 |
Locals insisted that it was the miners' responsibility to provide a clean, safe and sustainable environment for the communities around which it operates. They claim that the company does not take into the lives of the locals who live around their mines and do not consider them to be stakeholders, even though they are directly affected by mining side effects and have to bear the brunt of social, physical and psychological impacts.
Anglo American (AALI), another prominent copper miner has also been heavily criticized for its environmental and cultural toll, especially mining in the Atacama desert in Chile, This is an especially sensitive area due to the proximity of glaciers and a number of unique flora and fauna.
Furthermore, the locals in this case have claimed that Anglo American (AALI) has not provided the abundant jobs, healthcare, living wages and quality of life that it had initially promised, as well as having left mounds of toxic waste from mining operations.
What impact will this have on copper prices?
Copper supply is likely to be relatively tight in the coming few months, with a number of manufacturers already having announced lower production and output targets for the rest of the year. This is due to a number of factors, such as droughts, floods, collapsed mining platforms and labour union strikes.
Although copper has been struggling in recent days, trading at about $3.5 per pound at the time of writing, things are starting to look up for the industrial metal, with the new stimulus measures announced by China recently.
These disruptions faced by Rio Tinto (RIOgb) as well as by Antofagasta (ANTO) amongst others, are only likely to boost copper prices even further. Copper, apart from being used widely in electric vehicles, is also used liberally in wind turbines and solar panels, which are also in very high demand as the global economy attempts to move towards a renewable future.
Hence, demand is likely to far outstrip supply in the coming few years, as copper mine output takes much longer to ramp up to meet supply. This is likely to cause a boost in copper prices in the medium to long term.
Related reading