Mid-day: S&P slips in early trading as Tesla skyrockets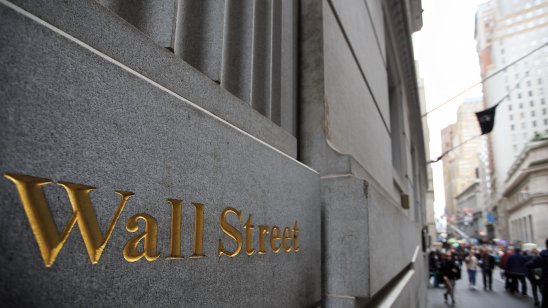 US shares are up and down on Friday but remain on track to close the week with gains.
The S&P 500 sank 0.3% above its record, the Dow Jones Industrial Average lost 7 points or 0.02%, while the Nasdaq Composite lost almost 1% after poor results from two technology companies.
During yesterday's session, the S&P 500 posted a new intraday high and record close, rising 0.3% for its seventh consecutive positive session.
The Nasdaq Composite improved 0.6%, while the Dow lost 6.26 points or 0.02%.
Despite Friday's fluctuations, the major averages are on track to close the week higher as the Dow touched an intraday record earlier in the week.
On the month, the Dow and S&P are up 5% while the Nasdaq is up 4%.
Friday's winners and losers
Shares for Intel plummeted 10% after the company reported weaker-than-expected sales results. The chipmaker pointed the finger at the global chip shortage for the miss.
Shares for Tesla hit an all-time high on Friday, pushing past $900 a share shortly after the market open and nearly two days after the company reported record revenue and profits in the third quarter. Shares were trading at roughly $902 at noon EDT.
Shares for Facebook lost 4% on Friday, while shares for Twitter sank 3% lower.
Shares for Alphabet dropped 2.6% and shares for Snap sank 23% after the social-media company said changes to Apple's privacy rules would stall its ad revenues.
Shares for American Express are 5.1% lower after the credit card company posted a rise in earnings that beat analysts' forecasts.
In commodity markets, Brent crude jumped 0.4% to $85.00 a barrel, while gold prices rose 1.8% to $1,813.50 a troy ounce.
In assets, the yield on the benchmark 10-year Treasury note rose to 1.679% Friday from 1.674% Thursday, its highest close in five months.
What is your sentiment on INTC?
Vote to see Traders sentiment!
Global markets
The pan-continental Stoxx Europe 600 rose 0.6%, while in Asia, Japan's Nikkei 225 rose 0.3%, the Hang Seng Index rose 0.4%, and the Shanghai Composite Index fell 0.3%. Bay Street in Canada saw the TSX Composite down 0.19% at noon.
Read more: US market-based inflation expectations jump to 16-year high
The difference between stocks and CFDs
The main difference between CFD trading and stock trading is that you don't own the underlying stock when you trade on an individual stock CFD.
With CFDs, you never actually buy or sell the underlying asset that you've chosen to trade. You can still benefit if the market moves in your favour, or make a loss if it moves against you. However, with traditional stock trading you enter a contract to exchange the legal ownership of the individual shares for money, and you own this equity.
CFDs are leveraged products, which means that you only need to deposit a percentage of the full value of the CFD trade in order to open a position. But with traditional stock trading, you buy the shares for the full amount. In the UK, there is no stamp duty on CFD trading, but there is when you buy stocks.
CFDs attract overnight costs to hold the trades, (unless you use 1-1 leverage) which makes them more suited to short-term trading opportunities. Stocks are more normally bought and held for longer. You might also pay a stockbroker commission or fees when buying and selling stocks.