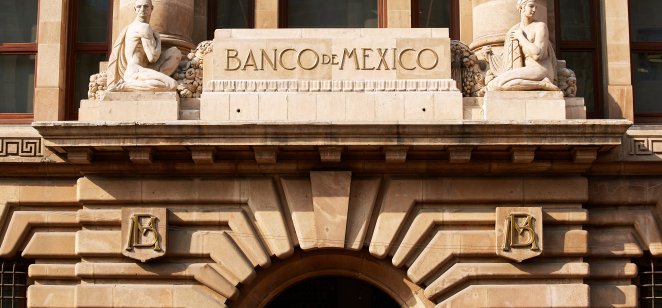 Content
The Bank of Mexico last hiked its key interest rate by 75 basis points (bps) on 11 August in a widely expected move targeted at reining in rampant inflation.
The move mirrored the US Federal Reserve's (Fed) most recent policy decision. Inflation in Mexico reached 8.7% year-on-year in August, a two-decade high. The key Mexican interest rate now stands at 8.5%.
The nation's official currency, the Mexican peso (MXN), gained ground against the US dollar (USD) before the widely anticipated move to raise rates, with USD/MXN closing at 19.96 on 10 August and 19.80 on 15 August.
"Banxico has given stability to the currency, and the Mexican peso (MXN) has become more attractive due to higher interest rates," said Capital.com analyst Piero Cingari.
"Despite being a currency heavily correlated with global risk appetite, MXN appreciated even against the dollar in 2022 thanks to its real positive interest rates."
At the time of writing (22 September), the USD/MXN exchange rate has lost nearly 3% year-to-date, falling from 20.50 at the start of 2022 to 19.90 on 22 September.
Will the Bank of Mexico continue on its path of monetary tightening, in line with other central banks? Will Mexico's interest rate rise further?
Read on for an overview of Latin America's second-largest economy and some of the latest analysts' forecasts.
What is the Bank of Mexico?
The Bank of Mexico, also known as BdeM or Banxico, is Mexico's central bank, monetary authority and lender of last resort. Founded in 1925, the institution was given exclusive authority to mint coins and print banknotes – a departure from when there were 24 banks with issuing authority in the late 19th century. The bank was also given responsibility over exchange rates, interest rates and monetary regulation.
As Banxico's website states, "The main objective of [the bank] is to maintain low and stable inflation", with a set target of 3%. This goal mirrors the aims of many major central banks, including the Fed and the European Central Bank (ECB).
The bank attempts to achieve its main goal by managing interest rates, raising them to discourage lending and cool the economy, or lowering them to encourage economic activity.
Banxico reviews its monetary policy decisions eight times a year and reserves the right to intervene in the case of extraordinary events, such as the Covid-19 pandemic.
Mexico's central bank is autonomous. It's managed by a governing council of five officials – one governor and four deputy governors – appointed by the President and confirmed by the country's Senate. Board members are appointed for staggered periods "in order to enhance their autonomy in office". Governors are appointed for six years, while deputy governors are sworn in for eight-year terms.

As per Article 46 of the Bank of Mexico's law, the key duties of the Governing Board are:
authorise banknote issuance and coin minting

resolve any issues that involve granting credit to the Federal Government

determine the policies and criteria according to which the central bank implements its operations and issues its regulations

approve its internal bylaws, budget, and labour and hiring regulations

issue regulations on contracting
The current governor of the Bank of Mexico is Victoria Rodriguez Ceja, who assumed her position on 1 January 2022.
What is your sentiment on USD/MXN?
Vote to see Traders sentiment!
Mexico's interest rates history
As interest rates in Mexico are mainly used as a tool to manage inflation, the Bank of Mexico's benchmark policy rate is increased and lowered in line with price levels across the economy.
The inflation rate has averaged 4.1% a year since 2003, Volatility has been very low. There have only been two bouts of relatively high inflation, in 2008 and 2017. In both cases, the rate never reached 7%.
In December 2018, the 2017 petrol shock led to a peak interest rate of 8.25%.
Interest rates in Mexico were drastically lowered with the onset of the Covid-19 pandemic, in line with the actions of other central banks.
Banxico began cutting its key interest rate from 8.25% in August 2019 to as low as 4% in early February 2021 in an effort to support an economy battered by the pandemic. The Mexican economy had suffered its biggest contraction since the Great Depression of the 1930s, shrinking by 8.2% in 2020.
After exhibiting growth of 4.8% in 2021, Mexico's economic recovery was interrupted by rising inflation.
The Bank of Mexico began its monetary tightening cycle before many other central banks, raising its benchmark policy rate in June 2021 in an attempt to keep inflation manageable. Inflation had jumped from 3.5% to 5.9% between January and June 2021.

The initial rate hikes were relatively modest at 25bps each, but from December 2021 onward, Banxico began acting more aggressively, raising rates by half a percentage point. As a result, the interest rate in Mexico jumped from 4.0% to 7.0% in less than a year.
| | |
| --- | --- |
| Long position overnight fee | 0.0036% |
| Short position overnight fee | -0.0106% |
| Overnight fee time | 21:00 (UTC) |
| Spread | 0.040 |
| | |
| --- | --- |
| Long position overnight fee | 0.0000% |
| Short position overnight fee | -0.0000% |
| Overnight fee time | 21:00 (UTC) |
| Spread | 0.100 |
| | |
| --- | --- |
| Long position overnight fee | -0.0033% |
| Short position overnight fee | -0.0011% |
| Overnight fee time | 21:00 (UTC) |
| Spread | 0.00040 |
| | |
| --- | --- |
| Long position overnight fee | -0.0086% |
| Short position overnight fee | 0.0025% |
| Overnight fee time | 21:00 (UTC) |
| Spread | 0.00024 |
Latest news on Mexican interest rates
Annual inflation in Latin America's second-largest economy climbed to 8.7% year-on-year through August – its highest level in nearly 22 years, according to government data cited by Reuters.
Commenting on Mexico's inflation in a quarterly report released on 31 August, Banxico said:
"In this complicated economic environment, in which the cumulative effects of the shocks of the COVID-19 pandemic and those of the military conflict between Russia and Ukraine concur, annual headline inflation in Mexico continued increasing, from 7.27 to 7.77% between the first and second quarters of 2022, up to 8.62% in the first fortnight of August. The aforementioned shocks have had a widespread effect on the goods and services that are part of Mexico's Consumer Price Index."
Banxico added: "Core inflation has trended upwards since December 2020. Between the referred quarters, this indicator increased from 6.53 to 7.33%, up to 7.97% in the first fortnight of August, driven significantly by food merchandise inflation, although non-food merchandise inflation and services inflation have also increased."
Mexico's central bank raised its benchmark policy rate by 75bps to 8.5% on 11 August, largely in line with market expectations, bringing borrowing costs to the highest since November 2005.
It was the 10th rate hike since the monetary board started the normalisation process in June last year amid persistent inflationary pressures. The Bank of Mexico has increased rates by a total of 450bps over its last 10 monetary policy meetings.
As quoted by ABC News, Francisco Cervantes Díaz, the head of Mexico's Business Coordinating Council, commented on Banxico's rate hike and future inflation prospects:
"This was expected, to fight volatility and high prices in some sectors. The good news is that inflation is expected to close 2023 at 3.2%."
In view of greater-than-anticipated inflationary pressures, Mexico's central bank forecasts for headline and core inflation were revised upwards up to Q3 2023, although convergence to the 3% target was still projected as potentially attainable in Q1 2024.
As per the BofM's most recent quarterly report:
"Both headline and core inflation, after increasing in the third quarter of 2022 in relation to the second one, are expected to decrease over the forecast horizon, so that they would reach levels close to 3% in the first quarter of 2024."
The government also expects economic growth to hit 3% in 2023, up from 2.4% this year, amid apparently cooling inflation. The forecast is almost double that of the Bank of Mexico's projection of 1.6% growth in the coming year.
Mexican peso's performance in the current economic environment
Mexico's interest rate rise has had an effect on the country's currency, with the MXN strengthening against the US dollar.

The USD/MXN rate has declined over the course of 2022, shedding 2.4% year-to-date as tight monetary policies across the globe, particularly in the US, have severely subdued risk appetite amid lingering worries of a recession.
A recent budget meeting revealed that Mexico's government saw the USD/MXN averaging 20.6 throughout 2023.
Mexico interest rate rise: Outlook for 2022 and beyond
A number of analysts have commented that Mexico's central bank interest rate of 8.5% is putting a drag on the economy, with some forecasting that it will be raised to 10% by the end of the year.
"I would argue that we are now in restrictive territory," Capital Economics senior emerging markets economist Jason Tuvey told outlet business intelligence platform BNamericas in mid-August. Tuvey added that "the effects of Banxico's rate hikes will continue to filter through over the coming months.
"The government looks set to maintain its restrictive fiscal policy stance… [the data] certainly better than expected. But the latest monthly activity figures have been disappointing and suggest that the economy is struggling to gather momentum. We think that looks set to continue."
Analysts at Mexican financial group Banorte predicted Mexico's central bank making a third consecutive 75bp hike in the next policy meeting on 29 September, again following the Fed. They then suggested that the rate could be raised by another 75bp over the following two meetings later this year, on 10 November and 15 December.
"We do not see an immediate need for Banxico to 'decouple' from the Fed," Banorte commented, refuting rumours of the bank making a full 100bp hike to put more space between itself and the Federal Reserve.
According to Capital.com's Piero Cingari: "The Central Bank of Mexico has proven to be extremely hawkish, thereby enhancing its credibility in the current fight against inflation. Since the beginning of the rate hike cycle in May 2021, the Mexican interest rate has more than doubled from 4% to 8.5% in September.
"Rates are expected to be raised to 9% at the September 29 meeting, reaching the highest level since November 2005."
In a reflection on Mexico's recently unveiled 2023 fiscal package, Carlos Serrano, Chief Economist at BBVA Research, largely agreed with Tuvey, Banorte and Cingari, asserting that interest rates in Mexico could rise further:
"I find it optimistic to assume that interest rates will reach 9.5% by the end of this year and that they will drop to 8.5% by the end of 2023. I believe that at the end of 2022 the rates will reach 10% and that next year they will close at 9%."
"The higher the interest rate turns out to be, the greater the outlays for debt service and the greater the deficit. Due to the above, it seems that it is very feasible that public revenues in 2023 will be lower than estimated," Serrano added.
Remember that analysts can often be wrong in their projections. Always do your own research and never invest more than you can afford to lose.
FAQs
Did Mexico increase interest rates?

The Bank of Mexico raised its benchmark policy rate by 75bps on 11 August. Mexico's central bank has raised rates by a total of 450bps over its last 10 monetary policy meetings since June 2021.
What are the interest rates in Mexico today?

As of 21 September 2022, following Mexico's interest rate rise in early August, the country's benchmark policy rate stands at 8.5%.
Is there inflation in Mexico?

Mexico's annualised inflation rate hit 8.7%% in August, the highest in over two decades. The Bank of Mexico has forecast that the inflation rate will decline to 7.1% by Q1 2023 and 3.1% by Q1 2024.

Remember that analysts, institutions and algorithm-based platforms can and do get their forecasts wrong. Always do your own research.
Further reading: