Meta loses fifth of market value as ad revenues sink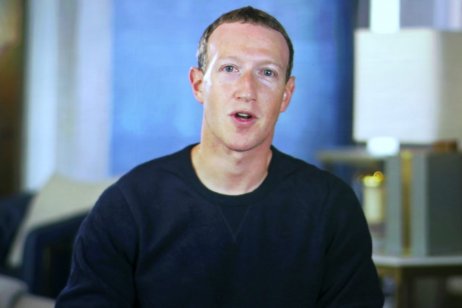 It has not been a good week for those California-based tech giants. Meta Platforms (META), (parent company of Facebook) is the latest to announce disappointing results.
The shares fell 5.6% last night before the results were even announced after the market close.
And in after-hours/pre-market trade today, the shares were down a further 20%.
Meta did beat analyst forecasts, posting $27.7bn in revenue for the third quarter, a little higher than the $27.4bn predicted but 4% less than the same period last year. While earnings per share were $1.64 – lower than the $1.89 expected.
What is your sentiment on META?
Vote to see Traders sentiment!
Meta Platforms share price chart
Falling ad revenues
This week's numbers represent the latest in a series of difficult earnings reports for Meta through 2022.
The company has been impacted by falling advertising revenue but it has also invested heavily in new products that it has struggled to monetize.
Reality Labs, its metaverse division, saw $3.7bn in losses this quarter.
In its statement the company said it anticipated that Reality Labs operating losses in 2023 would grow significantly year-over-year but added: "Beyond 2023, we expect to pace Reality Labs investments such that we can achieve our goal of growing overall company operating income in the long run".
Meta also invested heavily in its short form video content product Reels, but like Reality Labs has yet to see a return.
Metaverse critics
Meta's CEO, Mark Zuckerberg has come under fire in some quarters for focussing too much on new 'metaverse' projects as opposed to core offerings.
Analysts at the earnings call with the CEO quizzed him on the wisdom of these "experimental bets". Zuckerberg was defiant and insisted these new projects would pay off handsomely – in the longer term.
"Over time, these are going to end up being very important investments for the future of our business."
"This is some of the most historic work we're doing. People are going to look back on this decades from now and talk about the importance of the work that was done here," he told analysts.
Patience wearing thin
Clearly Zuckerberg is urging investors to be patient and to look past any short-term pain in the expectation of longer-term gain.
This is all very well, but it has already been a troubling year for the company - and its investors.
In February the company lost $230bn in market value - the biggest one-day loss in US history. As a result, its stock price plummeted 26%.
Laith Khalaf, head of investment analysis is not convinced that the Meta's chiefs words are offering much in the way of reassurance.
"Meta's founder Mark Zuckerberg's plea for patience has fallen firmly on deaf ears. Spouting on about the metaverse when in the here and now the social media business is struggling is about as palatable for the market as Jack banging on about magic beans to his mother when all she wants is to put food on the table.
"Whether Zuckerberg will eventually find treasure at the top of metaverse beanstalk remains to be seen but the market reaction to its third quarter numbers was brutal".
"Clearly digital advertising is not immune to a weakening economy – the first drop in ad revenue for Alphabet's YouTube platform delivered that message loud and clear – and Meta is facing a similar problem, particularly across its Facebook and Instagram platforms.
"Radical action might be required to win back the market, this could include spinning off the metaverse assets and potentially asking users to pay for some features on WhatsApp, Instagram, and Facebook.
"Though Meta must tread carefully here given the competitive threat posed by the likes of TikTok. So far Meta is just the latest big tech company to disappoint. After a steady start to the US third quarter earnings season things are starting to look a lot less rosy."
As Capital.com reported yesterday, both Microsoft (MSFT) and Alphabet (GOOGL) have also given investors reason to worry.
Microsoft may have topped forecasts but that's only because expectations were set pretty low – the numbers indicate the weakest growth since 2018.
Meanwhile Alphabet reported its slowest growth for more than a decade, aside from the initial stages of the pandemic.