Cognetivity Neurosciences: FDA approval 'unlocks US markets'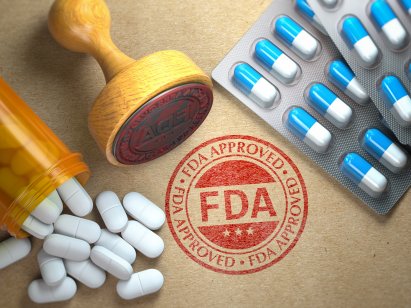 Cognetivity Neurosciences (CGNSF), a medical organisation that seeks to help with early diagnosis of dementia, has recently received approval from the US Food and Drug Administration (FDA) for its computerised cognitive assessment.
Since its IPO in 2018, the company's share price has grown over 34%.
The company has offices in Dubai, London and Vancouver.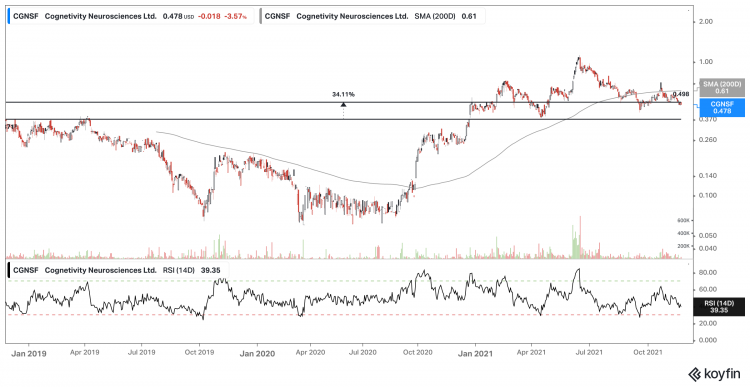 The company's share price has grown - Credit: Koyfin
Capital.com caught up with Cognetivity Neurosciences CEO Sina Habibi to learn more about its current plans for growth.
How important is the recent FDA approval for you?
It is one of the most important milestones as it unlocks the US markets, and we can market the product across the US. It has been one of our target markets from day one, and we are now able to sell the product in the US. America is not just key for us due to its size but also due to its competitiveness.
What are your future revenue forecasts?
We expect to have $100 million in revenue by the end of 2023 and 2024.
What key markets are you focusing on now and why?
We have our operation set up in the United Arab Emirates. They are very open to innovation and IT infrastructure is fantastic, world class and it is a very controlled environment. You can deploy the technology in simplified ecosystems quickly to get the product adopted at a national level. This has huge strategic value for us and serves as a stepping stone for the East and Middle East.
What are your growth plans?
We have a product that can detect dementia and Alzheimer's. It is at a very early stage, but we are expanding to other diseases as well, such as multiple sclerosis. We are doing clinical trials and monitoring the treatment of depression. We are also looking at attention deficit hyperactivity disorder and obsessive compulsive disorder in children in Latin America. We have tests that are unique and can detect diseases quickly; they are also independent of country and language. We have started deployment of these tests in Norway, Latin America and the Middle East.
These products are already out in the UK and used by major National Health Service trusts, such as Staffordshire.
You completed your IPO in 2018. How did you use the money raised?
When we started there was not a lot of industry investment. We found it hard to raise this capital, and we wanted to run clinical trials to validate the technology. We had some basic concept and proof of data. To have clean data we raised capital through the IPO and used this for the CE and FDA approval.
How do you see the industry changing?
There is a huge breakthrough taking place right now in the sector due to Biogen (BIIB) gaining clearance from the FDA for its Alzheimer's drug, Aduhelm. It is controversial, and it is something that has raised a lot of questions. But it is a huge breakthrough because it has opened the door for other products to come into the markets from companies like Roche. There will be a lot of changes. Twenty years of drought will change because of the Biogen clearance, and that is why the FDA has approved the drug without the exact level of evidence that they look for in other cases. It is a scientific and political move.
What is next?
Specifically in our sector digital health will see a lot more data centred around AI democratisation of the clinical trials ... that is where we are going with everything else. Running clinical trials faster. We can do trials remotely, and there will be a lot more digital solutions.
Read more: NervGen (NGEN): New Alzheimer drug could have 'blockbuster potential'