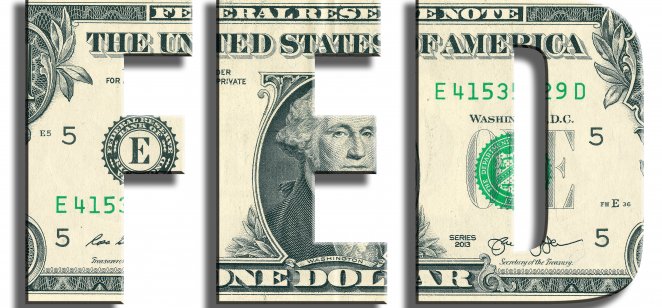 Equity markets staged a strong recovery on Wednesday, while the dollar (DXY) edged lower after Jerome Powell, the chairman of the US Federal Reserve, managed to ease some recent concerns that aggressive interest rate hikes could send the US economy into recession.
The dollar had been broadly higher against its main rivals but moved lower as Powell addressed lawmakers on Capitol Hill, remaining resolute on the need to fight inflation but adding that the US economy was in good shape to handle rate increases.
The dollar index (DXY) was a market mover: flat at around 104.3 as Chairman Powell took his seat before the Senate Banking Committee at 9.30am Eastern Time (14.30 British Summer Time). An hour and half later it was down 0.44% at 103.98.
European equity markets – such as the FTSE 100 (UK100) – had been sharply lower all morning, and US markets – which started trading as the Senate hearing began – opened around 1% lower. By 11am in Washington DC, European markets had halved their earlier losses and US stock indicators – such as the S&P 500 (US500) – were back in the green.
Market mover: US dollar index (DXY) price chart
Powell grilled
Powell's prepared statement was no different to that delivered at a press conference a week ago – and he opened with a direct message:
"At the Fed, we understand the hardship high inflation is causing. We are strongly committed to bringing inflation back down, and we are moving expeditiously to do so."
Grilled by Banking Committee members such as Senator Richard Shelby (Rep Alabama), Senator Elizabeth Warren (Dem Massachusetts) and Senator Jack Reed (Dem Rhode Island), Powell admitted there was little the Fed could do to bring down energy and food prices - among the largest contributors to US inflation as the headline consumer price index hit a fresh four-decade high of 8.6% in May.
The most colourful line of questioning came from Senator John Kennedy (Rep Louisiana) who questioned the efficacy of monetary tightening to slow demand until supply came back into balance: "The American economy is 70% consumer demand based," he said, reiterating the concerns of other committee members that Fed action could throw the US into recession.
Maintaining hiking cycle
Yet there was little in the testimony that suggested the US central bank would divert from its current path, now largely priced in by markets.
The real market mover, however, was when Powell said the US economy remained strong, with gross domestic product expected to continue growing in the current quarter, while the labour market remained historically tight - Powell stressed the economy was "well positioned to handle tighter monetary policy".
What is your sentiment on DXY?
Vote to see Traders sentiment!
Michael Pearce, senior US economist at Capital Economics, also expected the Fed to stick to its current stance.
"Assuming the activity data over the coming month or so are consistent with a slowdown rather than a collapse, that suggests the Fed will deliver another 0.75% hike in July," he said.
He added: "We expect a broader softening in inflation, as supply shortages ease, together with a weakening in economic growth below its 2% potential pace."
He suggested that this would prompt the US central bank to shift to smaller rate increases later in the year.
"Nevertheless," he concluded, "we still expect the Fed funds rate to end this year at 3.5%-3.75% with rates peaking at around 4% in early 2023."
Read more