Market close: Tech sends Nasdaq to new highs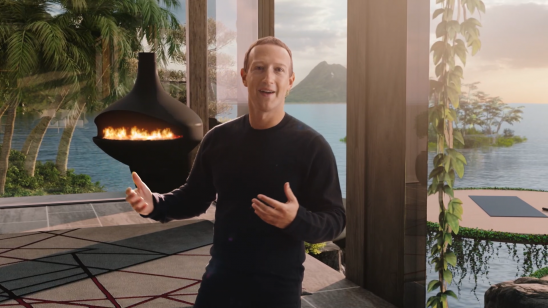 Stock markets on Thursday rebounded from a down day Wednesday, driven by heavy activity from the tech sector that drove the Nasdaq to new highs.
The Dow Jones Industrial Average rose 239 points or 0.68% while the S&P 500 gained 44 points for a 0.98% increase. Those gains largely erased the mild declines the indexes experienced during the prior trading session when earnings seemed to be falling below expectations amid supply chain constraints that are cutting into corporate profits.
Through the first half of the third-quarter results season, earnings are coming in 12% above expectations and sales were up 2.2%. Both figures are the lowest in six quarters, according to a report from Bank of America obtained by Capital.com. The bank is tracking 3Q earnings growth of 32.9% year over year on 13.8% revenue growth.
Nasdaq highs
The tech-heavy Nasdaq index gained 212 points on the day closing at 15,448 for a 1.39% gain.
The closing price was just off new intra-day highs of 15,452, which were driven by gains for Apple and Amazon on optimism for their earnings reports that are reported after market close Thursday. Likewise, Tesla continued its recent rally with a 3% gain.
Some of those gains were weighed down by eBay, which closed more than 6% lower for one of the biggest losses on the day. The decline was driven by eBay's holiday performance forecast, which fell below analysts' expectations.
Shares in Facebook surged as much as 4% higher on the day but erased some of those gains, closing 1.5% higher after it announced the parent company's new name – Meta. The rebrand intends to signal the company's focus on the "metaverse," which encompasses its virtual reality products under the Oculus brand. Social media site Facebook will continue to operate under than name alongside Instagram and WeChat under the Meta umbrella.
What is your sentiment on AAPL?
Vote to see Traders sentiment!
Jobless claims
Markets were also encouraged by US jobless claims, which fell by 10,000 week over week hitting new lows not seen since the early days of the pandemic.
Initial jobless claims for the week ending 23 October came in at 281,000 compared with the previous week's revised figure of 291,000 claims. At that level, jobless claims are at their lowest since 14 March 2020 when claims totalled 225,500.
The economic numbers may be one catalyst for a rebound in Treasuries that rose back to 1.57% on the 10-year rate Thursday after falling 9 basis points the day prior to 1.54%.
Next week the Federal Reserve meets to determine when and how to begin winding down its asset purchase program that supported the economy through the worst of the pandemic.
Global markets
In Asian markets, the Shanghai Composite is 1.23% lower while Tokyo's Nikkei 225 fell 0.96% on the day.
Meanwhile, the pan-European Stoxx 600 index gained 0.15% on the day. Canada's S&P / TSX Composite ended the day up 1.16%.
Read more: Facebook changes name to Meta as it bets on virtual worlds
The difference between stocks and CFDs:
The main difference between CFD trading and stock trading is that you don't own the underlying stock when you trade on an individual stock CFD.
With CFDs, you never actually buy or sell the underlying asset that you've chosen to trade. You can still benefit if the market moves in your favour, or make a loss if it moves against you. However, with traditional stock trading you enter a contract to exchange the legal ownership of the individual shares for money, and you own this equity.
CFDs are leveraged products, which means that you only need to deposit a percentage of the full value of the CFD trade in order to open a position. But with traditional stock trading, you buy the shares for the full amount. In the UK, there is no stamp duty on CFD trading, but there is when you buy stocks.
CFDs attract overnight costs to hold the trades, (unless you use 1-1 leverage) which makes them more suited to short-term trading opportunities. Stocks are more normally bought and held for longer. You might also pay a stockbroker commission or fees when buying and selling stocks.