Market close: jobs, inflation data send stocks modestly higher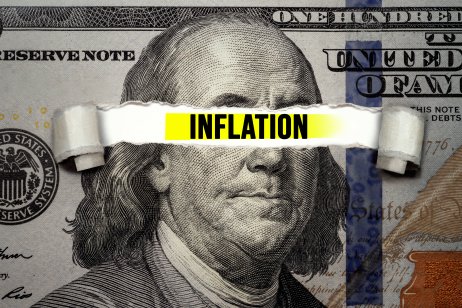 Major US stock indices squeezed out mild gains on Wednesday, ahead of a day off on Thursday as markets close for Thanksgiving.
The S&P 500 closed 0.23% higher and the Nasdaq followed suit gaining 0.44% on the day. The Dow Jones made a late-day surge but still closed in the red – down just 9 points for a 0.02% loss.
Markets were reacting to a mix of economic data, as well as the minutes release from the Federal Reserve meeting held earlier this month.
New data points
Numbers released by the US Department of Labor on Wednesday showed just 199,000 new unemployment claims for the week ended 20 November, which is 61,000 below economists' estimates of 260,000. The US jobless rate is now back to pre-Covid-19 levels marking the eighth straight week of decline and the lowest weekly total since 15 November 1969.
At the same time, personal consumption expenditures – which is the Fed's preferred measure of inflation – rose 5% in the year ending in October for the fastest pace of increase since 1990, according to data released by the US Department of Commerce's Bureau of Economic Analysis. Excluding the volatility of food and energy prices, the increase was 4.1% year over year.
During November's Fed meeting, various members said more numbers like these showing faster job gains and higher levels of inflation could push them to accelerate the pace at which the Fed reduces its purchases of Treasury and mortgage securities and could even cause them to raise rates sooner than previously expected.
Market movers
Clothing retailers Gap and Nordstrom were gashed for large loses on Wednesday, sending their shares to new 52-week lows.
Gap fell more than 24% on the day to $17.75 per share while Nordstrom was down by 29% to $22.50 per share. The losses stemmed from their quarterly earnings that were reported after markets closed on Tuesday and highlighted deep pains from the global supply chain disruptions.
On the other end, HP shares closed around 10% higher after beating earnings expectations. CEO Enrique Lores said a return to offices drove computer sales above expectations.
Global markets
In Asia markets, the Shanghai Composite is 0.10% higher while Tokyo's Nikkei 225 fell 1.58% on the day.
Meanwhile, the pan-European Stoxx 600 index gained 0.18% on the day. Canada's S&P/TSX Composite ended the day up 0.43%.
Read more: Fed signals willingness to speed up tapering, raise rates