Malaysia's AirAsia X records $6bn quarterly loss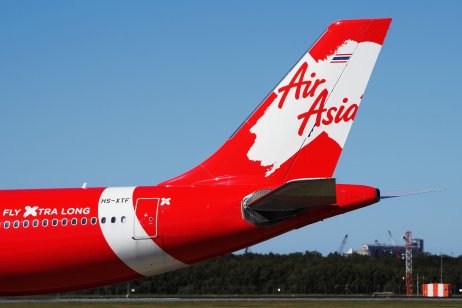 Malaysia's AirAsia X on Monday said loss for the June quarter increased eightfold from 12 months earlier as ballooning debt provisions swelled its quarterly operating costs.
AirAsia X reported a loss of about MYR24.63bn ($5.89bn) in the June quarter compared with a loss of MYR305.2m reported in the June quarter of 2020.
The carrier said it made provisions of MYR23.8bn during the period for amount payable to creditors where it is in default under terms of the contract.
June quarter revenue falls
The company reported a quarterly revenue of about MYR72.3m compared with MYR91.4m from a year ago. AirAsia X had reported a pre-Covid June quarter revenue of MYR1.01bn in 2019.
In the latest report for the quarter ended June 2021, the Malaysian firm did not give comparative financial information for the corresponding period from a year ago due to a change in financial year end from 31 December 2020 to 30 June 2021.
Capital.com has compared figures with financials from the quarter ending June 2020.
Plans to focus on profitability
AirAsia X said it has obtained payment deferrals on outstanding amounts due to certain aircraft lessors and is currently engaging with leasing firms and maintenance service providers over payment deferrals and concessions.
The long-haul low-cost carrier added that it will terminate unprofitable routes and operate a leaner fleet as part of its plans to focus on profitability.
The company said it plans to make an application for a government guaranteed loan of up to MYR500m under a Malaysian government backed scheme.
Creditor meeting
AirAsia X said the High Court of Malaya granted an extension until 17 March 2022 for the company to convene meetings with creditors to consider or approve proposed debt restructuring.
The company said it continues to make good progress in negotiations with creditors and looks to hold a meeting by the end of October 2021.
Read more: Malaysia targets high-income country status by 2025