Making an impactful metaverse with Singapore's Buzz AR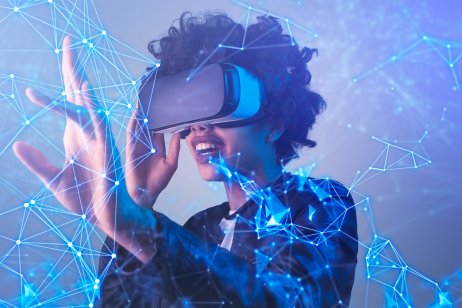 Bell Beh, co-founder at Singapore-based Buzz AR, sees the metaverse evolving from hypes and jargon to having a "real" impact on people's everyday lives.
Two childhood friends working together to bootstrap a metaverse startup is an interesting introduction in itself for Buzz AR. In 2022, the company hopes to positively impact communities with their upcoming play-to-earn blockchain games, just like Axie Infinity did for the Filipino community during the onset of the Covid-19 pandemic.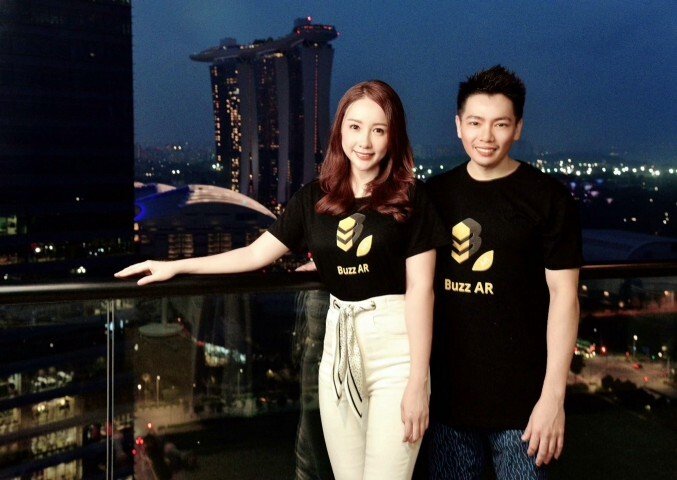 Buzz AR co-founders Bell Beh and Ken Lim – Photo: Buzz AR
"For me next year (2022), the metaverse will have a real impact on everyday people's life. That's what I really want to see," said Beh in an interview with Capital.com.
Impactful metaverse
In 2020, close to 400,000 Filipino workers were sent back home from foreign countries as a result of job losses, while the Philippines economy suffered its largest annual decline in gross domestic product (GDP) on record during the year, research firm IHS Markit reported.
"Remittances sent home by workers are an important factor supporting domestic consumer spending in the Philippines," said Rajiv Biswas, Asia Pacific chief economist at IHS Markit.
At a time when the pandemic confined people to their homes and ravaged the nation's economy, many Filipinos turned to the play-to-earn game Axie Infinity to win their daily bread.
Filipinos turn to play-to-earn gaming
"The players (Axie Infinity gamers) shared it with other people they wanted to help. Due to the pandemic, we had no means of earning money, that's why it spread here," said Art, resident of Cabanatuan City in the Philippines, in a documentary produced by Yield Guild Games.
"We hope that Axie won't go away," added 75-year old Axie Infinity gamer Lolo Silverio.
Now with Covid-19 cases surging again globally due to the Omicron variant, people may well turn to play-to-earn gaming to make a living from the safety of their homes as cities reimpose lockdowns and countries close borders.
Today, Axie Infinity's popularity has resulted in soaring transaction fees needed to play the game, making it unaffordable for many. This is where newer play-to-earn games like Buzz AR can step in to fill this gap in the market while helping communities at the same time.
Real-world utilities
Beh and Buzz AR have been helping many companies, especially in the hospitality and retail sector, in their transition to Web 3.0.
The startup won the China-ASEAN New Smart City Innovation and Entrepreneurship Competition in 2020 and signed a memorandum of understanding with Alibaba Group's smart city affiliate, Cloudbae. Currently, Buzz AR is working with the South Korean government to help create a "metaverse city," according to Beh.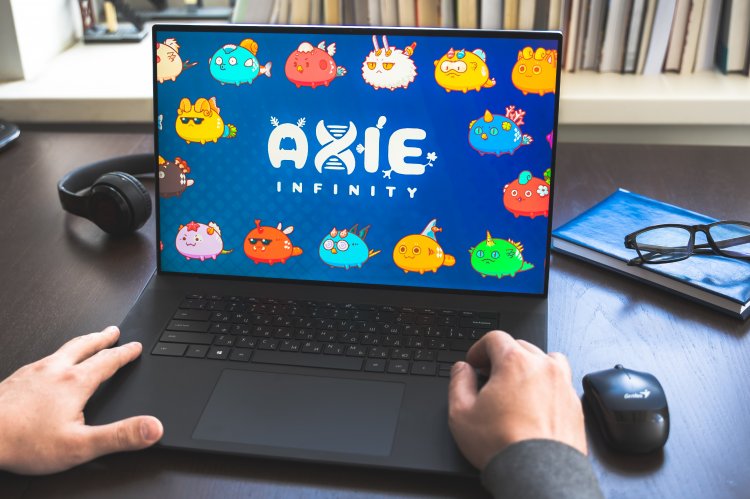 Buzz AR to transition to a play-to-earn model, such as Axie Infinity – Photo: Shutterstock
The company also works with clients to create a personal and immersive product experience for customers using augmented reality (AR) and virtual reality (VR) technologies.
"We want to build things based on real world utilities," added Beh
Buzz AR to transition to a play-to-earn model
The year 2021 ended on a sad note for Beh as she lost her father in early December. With Buzz AR set to launch its NFT-based "create-to-earn" game CryptoToon in 2022, Beh will dedicate the first avatar on the platform to her dad's memory.
"Papa, I'll see you in the #metaverse, your spirit, love, inspiration run within us. You will be our Avatar 001 when we run #CryptoToon next year (2022)," Beh wrote in a personal post on LinkedIn.
She added that Buzz AR would work to help "the underprivileged, underrepresented, underserved" create better life as the company transitions into a play-to-earn business model in 2022.
Read more: Foodverse creator OneRare sees India's potential as a blockchain hub