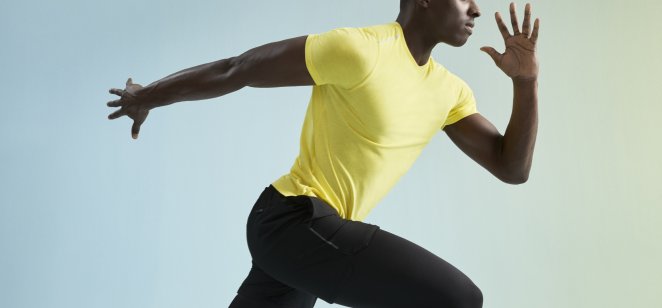 Britain's cost of living crisis has crimped M&S's (MKS) share price by almost half since January. Though M&S shares are 2.5% higher this morning at 142.34p, they were valued at 256.90p on 11 January.
Many UK retailers are enduring share price slumps including Next (NXT), down 22.6% year-to-date. Pets at Home (PETS) is down more than 31% year-to-date.
But by any measure M&S's share price descent has been extreme.
Stock control
Yesterday's full year numbers saw outgoing boss Steve Rowe cancel the prized dividend and spell out weak spots.
But overall, Russ Mould, investment director at broker AJ Bell, says the full-year numbers show resilience.
"The company has moved back into profit, and free cash flow has soared which has helped bring down net debt. Sadly, there is still no dividend for shareholders, but the direction of travel for the business is promising."
Food is still M&S's biggest strength "and it has hit on a winning formula with its mixture of food-on-the-go products and items to eat at home".
Nailing the basics
The 'to do' list for new CEO Stuart Machin includes investment in M&S supply chains. Also some store refurbishments, though this will be nuanced given the online pressures.
Clothes, at one point part-outsourced to Amazon, have long been a disappointment for M&S. That's changing.
Last year M&S revived its St Michael sub-brand and though the heritage comeback is limited it's still a low cost branding opportunity. There's also the Jaeger acquisition, adding some 'halo' and a bit of spritz for online sales.
M&S is now a big seller of 'athleisure' "and better value products in areas like leggings and jeans…is helping stock to turn over, rather than having to rely on discounting to shift items", Mould adds.
Debt down
Is all this enough to help hoist M&S's share price? The financial re-engineering looks positive. Debt is cut from £1bn to £420m, an almost 60% reduction, additionally attractive given the company free cashflow.
What is your sentiment on MKS?
Vote to see Traders sentiment!
This may support its credit agency outlook, lowering M&S's longer term debt load; Moody's currently rate M&S as 'stable' with a Ba1 rating, just below investment grade.
But revenues cut
M&S now expects a 'minimal' contribution to profits from its Ocado food joint venture and the decision to exit operations in Russia – £30m in one-off costs – blocks another source of earnings for it.
Also, the business won't receive the business rates relief holiday, introduced in early 2020 for retail, leisure and hospitality businesses.
The outlook is tricky: many US supermarket companies saw their share prices tank on latest updates says Mould. M&S investors will breathe a sigh of relief this was swerved yesterday.
Sanguine still
For years M&S has attempted to steer away from its middle aged heartland, diversifying unevenly sometimes.
But those customers may be a little more insulated in the year ahead, even if food prices – food being an M&S mainstay, now also going all out on plant-based diets – are rocketing.
"We expect the decline in real incomes to sharpen in the second half and endure for at least the remainder of the financial year," M&S warned yesterday.
Further reading