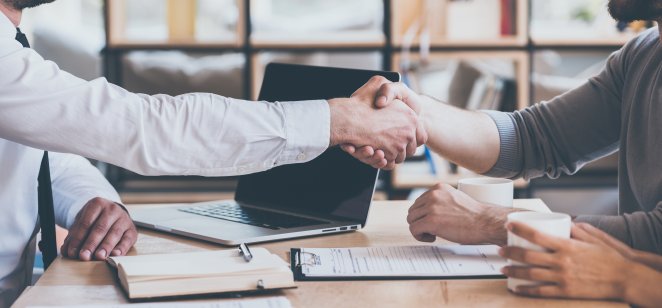 The current state of the crypto market is summed up by the number of major names coming forward with announcements simply to state they are hiring - with names like Kraken and Binance making a noise on this recently.
One clear side effect of the collapse in the algorithmic stablecoin UST and downward spiral in both BTC and altcoin prices has been that companies are laying off staff with industry stalwarts Coinbase and Gemini among those cutting their headcount.
Indeed Coinbase has warned further losses may be coming.
Public mining companies are already moving from hoarding to selling bitcoin due to a lack of funds to cover operating costs.
Johnny Lyu, CEO of cryptocurrency exchange KuCoin which trades tokens including ETH and ATOM in both spot and derivatives formats, says that restructuring in the crypto market will not end there.
The CEO says that market shake-up will see stronger players snap up their weaker rivals in the coming months.
Crypto M&A is coming
"In the near future, we can also expect a series of mergers and acquisitions in the crypto industry," he says.
If Lyu is right then the crypto sector is set for a cascade of activity. According to consultants PWC, the total value of cryptocurrency M&A increased from just over $1bn in 2020 to $55 billion in 2021.
Media reports suggest that crypto lender NEXO is on the hunt, while FTX has been linked with Public.com, Webull and Apex Clearing.
What is your sentiment on BTC/USD?
Vote to see Traders sentiment!
ATOM to US dollar
Lyu says that key to success in the post-bear market crypto sector will be ones which master the next, dencentralized, iteration of the blockchain industry.
"Those companies and projects that survive this period are most likely to become part of a new technological era, such as Web3," says the CEO.
It will be something similar to 2020, when new products and technologies such as DeFi have come along with the rise of the market," he added.
An in-depth interview with the KuCoin CEO will be published on Monday.
Read more