Will luxury goods stock stay in fashion for the year ahead?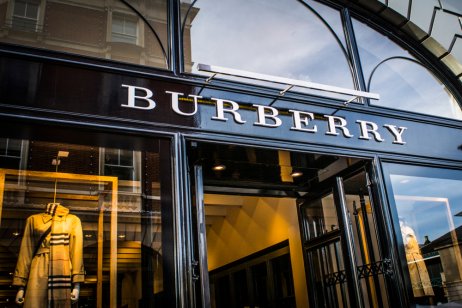 Luxury goods and apparel sector stocks were up on Wednesday morning with brands including Cartier-owner Richemont and Burberry releasing shining earnings as the global easing of Covid-19 restrictions helped boost the sector.
Stock in high-end British retailer Burberry (BRBY) advanced 6.3% on London's FTSE after it reported a strong performance in outerwear and leather goods, and a material improvement in Asia and Europe, which it said contributed to accelerated growth in its 2021 third-quarter full-price sales.
"Full-price sales continued to grow at a double-digit percentage compared with two years ago, accelerating from the previous quarter and reflecting a higher quality business," Burberry chair, Gerry Murphy said in the update.
Rising stocks
Shares in Cartier-owner Richemont (CFR) also climbed on the STOXX 600 by 8.5% after the world's second-largest luxury group said strong demand for its jewellery and watches in the Americas and Europe helped 2021 third-quarter sales rise by nearly a third.
Stock in France's LVMH (MC), named for its brands Louis Vuitton, Moët and Hennessy, was also up by 2.4%, with Kering (KER) and Hermès (RMS) up by 2.3% and 2.81% respectively. As a result, the Paris CAC 40 benchmark was lifted above the floatation mark.
Inditex (ITX) shares were also up by 3.7% on the BME exchange after Goldman Sachs upgraded its rating for the Spanish clothing company from 'neutral' to 'buy'.
Moreover, Prada sales bounced back sharply in 2021 as demand for luxury handbags and clothes helped push revenues above pre-pandemic levels, the Italian fashion company said.
In a trading update, it said group sales last year rose 41% at constant exchange rates to €3.364bn ($3.83bn, £2.81bn), 8% above 2019 levels.
According to Reuters news agency, UBS analysts estimate that barring a nasty surprise in the final quarter, listed luxury goods companies will end 2021 with an average 30% sales increase at constant currencies – with group sales exceeding the 2019 level by around 10%.
What is your sentiment on UK100?
Vote to see Traders sentiment!
Retail outlook
The surge in luxury goods stock comes as Covid-19 restrictions are slowly beginning to ease globally with returning consumers and tourists giving the sector a boost.
According to research published on Wednesday by Goldman Sachs, the retail sector has underperformed in recent months with value outperforming growth.
However, it also looked ahead to longer-term structural growth opportunities for brands against the current headwinds from supply chain disruption and normalising interest rates, and the outlook is positive.
The investment bank said it expects a recovery in 2022 for the sector and predicted European consumer spending to exceed 2019 levels, supported by excess household savings concentrated among wealthier households, particularly in the UK.
"Our multi-channel retailer revenue is forecast to track this (+6% vs. 2019), led by Inditex (+14% vs. 2019). As an overview, we expect c.+5% retail price inflation to be sufficient to pass on input cost and opex inflation, and hold margins," the bank said.
Supply disruptions
Last year proved challenging for many retailers as the pandemic impacted production and the supply of goods that led to record freight costs for companies, which the bank also noted.
"China-Europe spot container rates are 192% higher year-on-year and 674% higher year-on-second-year. To avoid shipping and logistics delays in sea freight, some companies are utilising air freight; Asia-Europe air freight rates are up 43% on a year-on-year basis, and 152% year-on-second-year," it said.
As a result, it said it expected supply chain disruptions to hurt those who source largely from Asia most.
"Beyond freight, raw materials prices have risen; cotton +90% year-on-year and polyester +29% year-on-year, both of which are key inputs for our Clothing and Apparel coverage. In this context, we forecast gross margin declines for both [retailers] B&M and H&M in 2022 (-150bp and -60bp respectively)," the bank report said.
Earnings momentum
Goldman Sachs also forecast that as the sector moves from re-opening to a normalising growth phase, stock price outperformance will be dependent on earnings momentum, and hence fundamental format strength, execution consistency and strong cash generation.
"Gross profit/inventory is a good proxy for format strength, as it assesses the balance between gross margin and stock turn, illustrating which retailers can sell product through quickly for a given gross margin. Across our apparel coverage, Inditex and Boohoo have the highest gross profit/inventory ratios, driven by their short lead-time, speed-to-market business models, and in both cases operate with negative working capital," it said.
Consumer awareness
The bank also noted external factors that may alter growth in the retail sector, including heightened consumer awareness of climate issues and ethically conscious brands.
"With consumers now becoming more conscious about factors ranging from carbon footprint to recycling while choosing products, brands are more focused on sustainable practices, from raw material sourcing through to product after-life," the report said.
Goldman Sachs also highlighted that companies are setting ambitious net zero targets with many venturing into the resale market with the aim of creating a circular business model.
According to research by online resaler thredUp, the global fashion resale market is expected to reach $77bn by 2025.
"Post the Xinjiang cotton row, brands have also introduced stricter screening mandates for vendors, to ensure better working conditions for labour, along with offering more transparent business practices. Adidas, H&M, Puma and M&S already claim to use 100% cotton from sustainable sources. As per WGSN, M&S and H&M are among the top picks by customers for protecting the environment," Goldman Sachs added.
Read more: UK inflation rises to a 30-year high at 5.4% in December