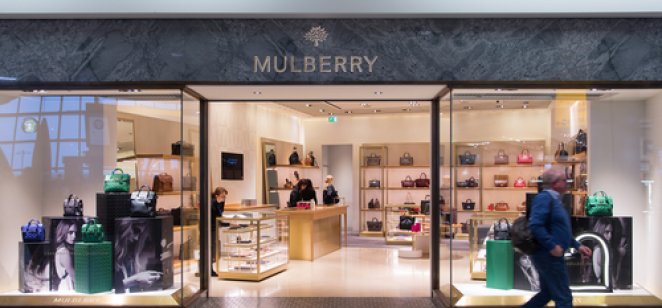 Content
British luxury goods company Mulberry (MUL) saw its share price rise by 7.8% after news of its results out today.
Its preliminary results for the 53 weeks (ended 2 April 2022) show a sales surge after strong post-pandemic recovery with group revenue up 32% to £152.4m, while pre-tax profit reached £21.3m – an increase of £4.6m from what it made in 2021.
The luxury goods market has seen a comeback after the Covid-19 pandemic and 2021 was a bumper year. For example France's LVMH Moët Hennessy Louis Vuitton (LVMH), the world's biggest luxury business, reported revenue up 20% ahead of 2019 and 44% ahead of 2020, and increased its share price by more than 40% through 2021.
However, rivals like Burberry (BRBY), have not performed as well in recent weeks and months. Burberry's share price was down 2.26% over the last month, and 7.52% over the last six months. Meanwhile, Christian Dior's (CDI) share price plunged 21.78% over the last six months.
Could Burberry and Christian Dior's performance be an early indication of a potential recession? How is the cost-of-living crisis likely to affect trading for the luxury goods market and, in particular Mulberry? Can Mulberry's expansion into Asia and China's emergence from Covid lockdowns help to boost profits during the cost-of-living squeeze?
Burberry's (BRBY) share price has not performed as well as Mulberry's
UK retail sales
For now, the cost-of-living squeeze has not hit the UK side of the business. UK retail sales increased 36% to £89m up from £66.2m in 2021.
The business is also tapping on to the popular trend of sustainable fashion. "These results come on the back of recent news that Mulberry will allow shoppers in the UK to rent designer bags for the first time. In line with the shift from ownership to accessibility in fashion, Mulberry's hope that this new offering will help transform the business into a regenerative and circular model.
"Combined with the launch of its 'Lowest Carbon collection' during November 2021 to support the group's 'Made to Last manifesto', these efforts demonstrate the importance of sustainability for the group as it maps out a new image for its global brand. In these results, senior management made clear that it hopes these measures will help deliver sustainable growth for its investors going forward whilst helping establish the group as the leading global luxury brand for sustainable products," said Neil Shah, director of research at Edison Group.
Digital sales didn't fare as well and were down 16% as customers switched back to browsing in bricks-and-mortar stores. Online sales were, however, 31% up compared to pre-Covid levels which were £36.3m in 2020.
Christian Dior's (CDI) share price plunged 21.78% over the last six months
China boost for luxury goods?
The UK is not the only part of the business that's a potential money spinner. Over this last financial year, Mulberry opened five new stories in China and four in South Korea. China retail sales were up 59% while South Korea's retail sales were up 11%, which the company said contributed to the 28% increase in Asia Pacific retail sales.
Mark Crouch, analyst at social investing network eToro, said: "If Mulberry's results are anything to go by, the luxury fashion market is holding up well despite tricky trading conditions at present.
"It is clear the handbag maker has made a solid recovery from the pandemic, is growing strongly overall and has a robust balance sheet.
What is your sentiment on CDIp?
Vote to see Traders sentiment!
"Shareholders will also be heartened to see Mulberry has achieved good margin growth, that it is cash generative and that is investing in marketing to boost its brand, particularly in Asia."
Shah added: "Looking ahead, these results demonstrate that the Asia-Pacific retail sector represents a key area of growth for the group. Over the last year, retail sales in China were up 59%, contributing to an increase of 28% in the overall Asia-Pacific region."
Positive outlook?
Crouch warned that many other luxury goods brands would be facing headwinds. "Lockdowns in China, a key and growing market, have the potential to drag on sales, as will the spiraling cost of materials," said Crouch.
Despite the potential headwinds, CEO Thierry Andretta was upbeat over the company's achievements. Andretta said: "We have made great strides in our mission to be the leading responsible British lifestyle brand, and a pioneer in sustainability. Mulberry continues to delight customers with our beautiful products, made to last with the highest quality, lowest carbon materials in our UK factories.
"Whilst the economic and geo-political outlook remains uncertain, we are an iconic international brand with a clear strategy for future profitable, cash-generative growth. We remain well placed to continue to deliver sustainable returns to the benefit of all our stakeholders."
Crouch added: "Another threat is the slowdown in consumer spending due to soaring inflation, but we are optimistic the luxury market will remain more resilient to that risk than other sectors."
Only time will tell if Andretta and Crouch are right to be optimistic.
Read more