Lucid Motors UX 2.0: Can software upgrade revive LCID stock price hammered by sinking EV production targets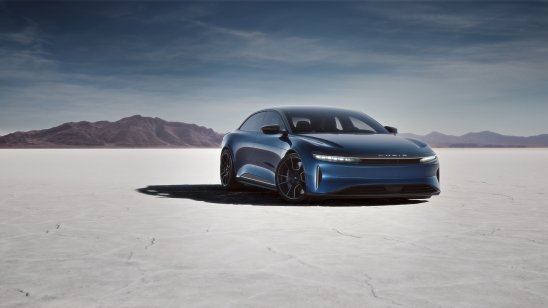 Electric vehicle (EV) company Lucid Motors (LCID) has seen its stock price plummet this year by 68%, driven mainly by poor EV production targets. But the EV group has an ace up its sleeve and last week released a software update which could help revive its hammered share price.
In its second quarter results the US EV manufacturer cut its production target for 2022 by 50%. Instead of meeting the previous forecast of between 12,000 to 14,000 cars, LCID now expects to produce 6,000 to 7,000 vehicles a year.
What is your sentiment on LCID?
Vote to see Traders sentiment!
Lucid Motors (LCID) share price chart
Analysts are optimistic about LCID stock
The reason given was that LCID has faced "extraordinary challenges in the supply chain and logistics". The forecast of 12,000 to 14,0000 cars, was already a reduction from the original plan of 20,000 Lucid Air cars for this year.
But LCID is attempting to claw back some credibility and is rolling out its largest software update yet, by introducing UX 2.0, which will include improvements throughout its flagship car the Air sedan and will have features such as instant-on glass cockpit, panel displays and the launch of Highway Assist.
With its software update underway, it seems that experts are also optimistic on the stock.
Itay Michaeli, an analyst at Citi group (C) said: "We rate Lucid shares a buy/high risk. Fundamentally, we are constructive on the Lucid story and its position in the EV/car of the future theme."
Michaeli is not the only one having lucid dreams about LCID stock.
"Lucid's Air sedan is already the longest-range EV, even ahead of Tesla (TSLA) in some areas," Charles Coldicott, an analyst at Redburn said.
Tesla (TSLA) share price chart
Challenges lay ahead
However, not all analysts are bullish on LCID stock. BITG Research expects its price to drop by 50% and reach $14.
With that said, some analysts are also expecting LCID share price to move higher, after its current hammering this year.
Michaeli has given it a target of $57 and Coldicott believes it could reach $39. Some analysts believe that it could hit $66 next year and with its backing from Public Investment Fund of Saudi Arabia, its stock could rise to $100 in 2024 and 2025.
Its new software update could help LCID, but the group still faces many challenges, despite the optimistic views of analysts.
The EV market is much more competitive, and with Tesla (TSLA) and established car makers like Volkswagen (VOW3) investing in their EV range, LCID could find the marketplace rather crowded.
Time will tell if LCID is able to see some positive share price action as a result of its software update.