Looming Russian debt default hearkens back to 1918, 1998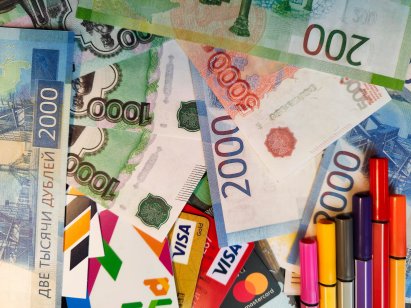 Russia could default on foreign currency bonds as early as Wednesday, with $117m (£89.7m) in Eurobond payments, the first of four similar payments due to creditors this month alone.
The country's invasion of Ukraine and subsequent conflict began just under three weeks ago, on 24 February.
With some $40bn in public foreign debt and with its corporations and non-government entities owing more than $100bn, Russia has not defaulted on foreign currency debt payments in more than 100 years. That default dates back to 1918, the era of the Bolshevik Revolution and ensuing Russian Civil War.
Following the dissolution of the Soviet Union, a transition mired in hardship combined with high fixed exchange rates for the rouble and foreign currencies led to a sovereign default that sent ripples through markets across the globe.

Russian finance minister Anton Siluanov said over the weekend that around half of Russia's robust foreign currency reserves of more than $600bn had been frozen by foreign sanctions, and that as a result "unfriendly" nations with foreign debt would be paid in roubles.
That would likely lead to default ratings in the eyes of credit agencies, which could further isolate Russia and jeopardise its remaining foreign investment. Siluanov described the sanctions as pushing Russia toward an "artificial default." Fitch Ratings has already issued downgrades in multiple spheres.
Prior to the conflict, Russia had been a highly credit worthy nation. A default would accelerate the breakneck pace of the descent of Russia's credit standing. Capital.com looks back at the historic contexts and ahead to the potential fallout of what could be the first in a series of defaulted obligations emerging from Russia.
Past crises
In 1917, the Bolshevik Revolution unfolded with limited bloodshed for a coup d'etat, but resulting resistance to Vladimir Lenin's regime and the leftist takeover produced a years-long civil war that resulted in millions of deaths. In the early stages of the war, in February 1918, Russia's newly anointed Soviet leaders repudiated all Tsarist and transitional government debts, including stopping payment on foreign debt, as the war continued.
They also expropriated foreign holdings in Russia, and nationalised industry, finance, real estate and other significant sectors of the economy. The results were widespread denouncement and economic isolation from the West, as well as a period of financial strain and turbulence for the rouble. Some of the debts left with France were finally settled in 1996.
That settlement was a result of the transition out of the Soviet Union and into what is now the Russian Federation. A confluence of economic and political disorder, including infighting and corruption, led to a severe currency crisis. For reference, Russia's central bank raised its interest rates to 20% in the face of the current conflict and consequent sanctions.
In 1998, that same rate skyrocketed to 150%. A "floating peg" system for the rouble-US dollar exchange became untenable, the rouble plummeted and investors fled securities, forex and other Russian markets.
On 17 August, 1998, Russia defaulted on domestic debt, declared a moratorium on foreign debt and devalued the rouble. These moves reverberated throughout world markets and led to considerable adjustments in Russian policy from finance to agriculture.
Interactions with China
Of course the world is a different place in 2022 than it was in 1918 or even 1998, from globalisation to newly formed alliances. Russian interaction with its closest partner China has become increasingly robust, especially as China's position has grown stronger.
In 1998, much of the Asian continent was mired in financial crisis and South America had a period of political instability in nations like Colombia and Peru, while Argentina was on its own path toward default. Russia's energy exports, significantly into Europe and Asia, have made total or long-term isolation a challenge for some nations.
A resolution to the conflict with Ukraine could also present an opportunity to restore stability and relations as part of the diplomatic process, making some issues potentially temporary. In relative terms, Russia is carrying limited debt this time around, especially foreign currency debts owed by its central government. Credit-default swaps may also be a mitigation tool, and Russian is also not particularly dependent on foreign financing.
Nevertheless, JP Morgan analysts were among those comparing the potential for contraction and economic tumult to that of 1998. Large businesses like Coca-Cola and McDonald's have suspended operations in Russia. Meanwhile, Russia's wealthiest entrepreneur urged easing forex restrictions and compared any seizure of assets from fleeing entities to the policies implemented in 1918.
Consequences for foreign investors
Russia's central bank barred the purchase of US dollars last week and this week suspended gold trading amid soaring demand for both in response to the nosediving rouble (it has lost about 40% of its value against the US dollar in less than a month). Further protective measures and counter-sanctions seem all but certain given the fluidity of the situation and the language of decrees emanating from Moscow since Russia invaded Ukraine at the end of February.
The total holdings of foreign investors declined in 2014, when Russia's annexation of Crimea was met with sanctions, and did not return to previous levels by 2019, when additional sanctions were levied by the US for various reasons. JP Morgan estimated that foreign investors own between one-fifth and one-quarter of Russian companies' foreign-currency debt. Still, overall exposure appeared limited and containable thus far, and there existed a limited element of surprise this time around, unlike in 1998 and 1918, though the conflict's course remains unforeseen.
BlackRock, the leading global asset management firm, has sustained some $17bn in losses on Russian assets in recent days. PIMCO also has significant investments and exposure, as reported widely and detailed by The Financial Times.