London Stock Exchange Group reports 2.1% rise in revenue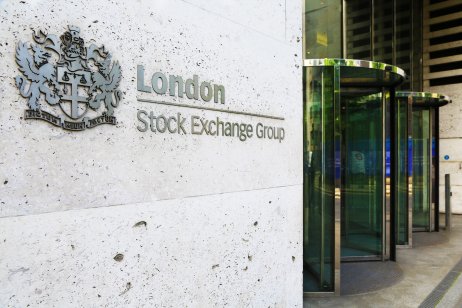 The London Stock Exchange Group (LSEG) reported Friday a 2.1% rise in revenue in the third quarter – and said it was making continued good progress on the integration of data platform Refinitiv.
In a trading update, the exchange said pro forma underlying income was £1.78bn ($2.46 bn) in the three months ended September, compared with £1.75bn a year ago. A strong showing from its capital markets business drove the increase.
Total income rose 7.2% on an adjusted constant currency basis. Gross profit grew 2.4% to £1.55bn, or 7.3% on a constant currency adjusted basis.
Data and analytics
The data and analytics unit, which houses Refinitiv, posted a 0.3% decline in pro forma income, with a dip in earnings from its trading and banking solutions business. When measured on an adjusted constant currency basis, income rose 6%.
"We are making excellent progress on the integration of Refinitiv and are comfortably on track to achieve 125 million pounds of cost synergies in 2021, ahead of our original phasing," chief executive David Schwimmer said in a statement.
What is your sentiment on LSE?
Vote to see Traders sentiment!
Fourth quarter outlook
LSEG also said it expected income for the full year to grow between 4-5%. Growth in the fourth quarter is expected to be slower than the third quarter on a constant currency basis due to the strong comparator with the pandemic-impaired Q4 2020.
There was no change to previous cost or capital expenditure. However, supply chain pressures could impact the timing of some of its spending on technology, it said.
Refinitiv was bought by LSEG in a $27bn deal that was finalised in January 2021. LSEG is trying to transform it into a one-stop shop for data, trading and analytics.
Shares were down more than 5% in afternoon trading in London.
Read more: Economic preview: ECB monetary policy decision in focus
The difference between stocks and CFDs
The main difference between CFD trading and stock trading is that you don't own the underlying stock when you trade on an individual stock CFD.
With CFDs, you never actually buy or sell the underlying asset that you've chosen to trade. You can still benefit if the market moves in your favour, or make a loss if it moves against you.
However, with traditional stock trading you enter a contract to exchange the legal ownership of the individual shares for money, and you own this equity.
CFDs are leveraged products, which means that you only need to deposit a percentage of the full value of the CFD trade in order to open a position. But with traditional stock trading, you buy the shares for the full amount. In the UK, there is no stamp duty on CFD trading, but there is when you buy stocks.
CFDs attract overnight costs to hold the trades, (unless you use 1-1 leverage) which makes them more suited to short-term trading opportunities. Stocks are more normally bought and held for longer. You might also pay a stockbroker commission or fees when buying and selling stocks.