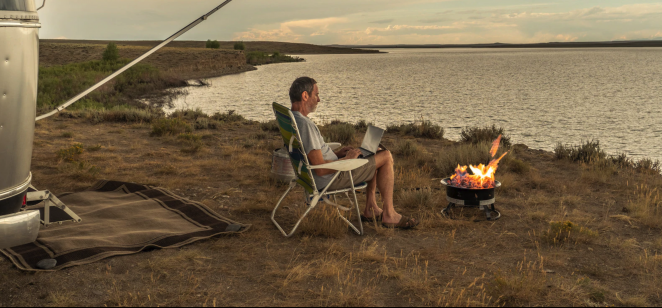 Expion360 updated its plans to sell 2.15 million shares to the public in a $7 to $9 per share range to raise up to $19.3m (£14.81m) at a roughly $55m valuation, the company reported to the US Securities & Exchange Commission.

Expion360 makes lithium iron phosphate batteries for recreational vehicles - Photo: Expion360 Inc.
The Redmond, Oregon-based EV battery maker, manufactures lithium iron phosphate batteries for the recreational and marine vehicle industry.
Paulson Investment and Alexander Capital are acting as joint-lead managers on the offering. The underwriters are granted a 45-day option to purchase up to an additional 321,750 shares at the IPO price for up to an additional $2.89m.
Expion360 has applied to list its stock on the Nasdaq exchange under the ticker XPON.
Existing Expion360 retail distribution:
Camping World

Electric World

Patrick Distribution

NTP-STAG

Meyer Distributing*

Land 'n Sea*

Lewis Marine Supply*

Northern Wholesale Supply*

Lorenz and Jones*
*Pending; scheduled for 2022
Mounting losses
As of year-end 2021, Expion360 reported a $4.72m net loss, or $1.63 per share, on $4.52m in revenue, a 438% wider loss than the $876,480 reported in 2020 on $1.57m in revenue.
Expion360 has 175 total wholesale customers, although its revenues are highly concentrated, with three of its retailers accounting for 85% of its total accounts receivable for 2021. During 2021, one customer represented 11% of the total annual revenue. The top four customers represented 57% of its annual sales in 2020.
Expion360 plans to expand its battery line into the home-energy storage market for solar, wind or grid back-up sectors in 2024. It's Smart Talk technology is designed to allow multiple batteries in a single tank to communicate as one over a linked network.
Lithium and the supply chain
As many sectors face headwinds sourcing components for lithium-based batteries, Expion360 notes it is contracted to source lithium for the next five years. Expion360's lithium suppliers are located in China, South America and Australia.
With the introduction of the Biden administration's National Blueprint for Lithium Batteries, the lithium battery market is expected to reach $116bn, Expion360 reports.
Lithium prices remained relatively stable until 2016 when prices rose on supply shortage fears. As lithium extraction increased, an oversupply caused prices to fall sharply in 2019, Expion360 adds in its prospectus.
Complicating lithium sourcing challenges is the need for rare-earth magnets needed for EV motors, for which there are few reliable alternatives.
Developing technologies, such as lithium recycling capabilities, are expected to provide an ample supply of lithium going forward, Expion360 adds.
Read more