Lira surges by 47% after Erdogan announce support measures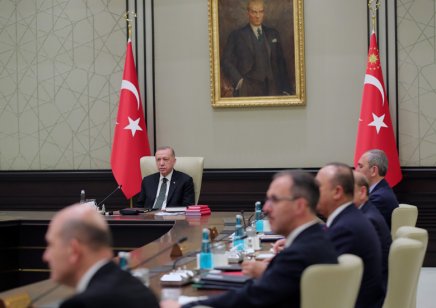 The Turkish lira (TRY) jumped by as much as 47% in late evening trading on Monday, the highest single day gain since the 1980s, following the government's announcements of measures to support the currency.
The TRY pared some of those gains on Tuesday morning trading with the USD/TRY at 13.53, the strongest it has traded in a month.
The surge in the lira's value came after it fell to another record low following President Recep Tayyip Erdogan's promise to keep cutting interest rates on Sunday. However, in a late evening cabinet meeting chaired by Erdogan, the government announced several measures to protect the currency.
Support for depositors, exporters
The government will now make up for the losses incurred by the holders of lira deposits should its decline against hard currencies exceed the interest rates offered by banks, Erdogan said in a Turkish language statement after the cabinet meeting.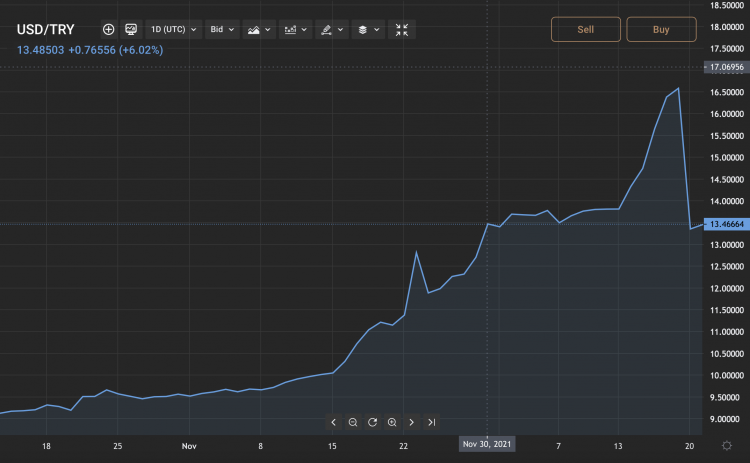 USD/TRY chart – Photo: Capital.com
Further, exporters will be given forward exchange rates directly through the central bank. The exchange rate difference that may arise will be paid by the government to the exporters in Turkish lira.
Another attempt to boost the demand for the lira is the cut in the withholding tax rate on lira bonds issued by the government. Erdogan said the present rate of 10% withholding tax will be brought down to 0%.
What is your sentiment on USD/TRY?
Vote to see Traders sentiment!
Worst "may" be over
Around $1bn was sold in markets after Erdogan unveiled the measures, the head of the Turkish Banks Association was quoted by Reuters as saying.
"It may signal that the worst is over for the lira for now, if the program can restore some of the confidence of retail lira depositors," said Todd Schubert, head of fixed-income research at Bank of Singapore told Bloomberg.
Read more: Lira falls as Erdogan vows to keep cutting interest rates