Life Time targets nearly $4.2bn valuation in IPO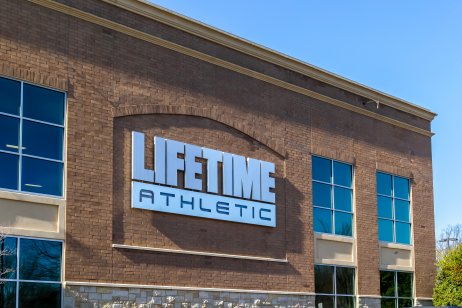 Life Time Group Holdings revealed additional details about its initial public offering in a US Securities and Exchange Commission filing on 29 September.
The revised S-1 form announced Life Time Group will offer 46.2 million shares priced from $18 to $21 (£13.35 to £15.58) each. At the high end of the price range, the company would raise about $970m with a peak valuation of $4.16bn.
The Chanhassen, Minnesota-based company founded almost 30 years ago operates a chain of more than 150 luxury fitness centres located mainly in the United States, plus three in Ontario, Canada. The company intends to trade on the New York Stock Exchange under the ticker LTH. Goldman Sachs, Morgan Stanley and BofA Securities are the lead underwriters in the deal.
This move would mark a return to public markets for Life Time Group, which was acquired in June 2015 by private equity investment firms including Leonard Green and Partners and TPG. LNK Partners and Bahram Akradi, the founder, chair and CEO of Life Time, also invested. Back then, the company valued that transaction at more than $4bn, about the same valuation they are seeking with their latest IPO.
Tough times for fitness industry
The fitness clubs, some of which are combined with coworking spaces, are described in the prospectus as "resort-like athletic destinations." Situated in affluent urban and suburban areas, they provide activities such as weight training, yoga, basketball, tennis, pickleball, and swimming. Taken together, the centres total almost 4.6 million square metres of real estate.
Life Time's IPO comes in a turbulent time for the fitness club industry, as the Covid-19 pandemic has companies scrambling to find new sources of revenue during shutdowns intended to prevent virus spread.
Before the pandemic hit, Life Time generated $1.9bn of revenue and $30m net income in 2019. By 2020, revenue had plummeted to $948m and the company's net loss skyrocketed to $360m. For the first six months of 2021, Life Time generated $600m revenue and showed a net loss of $229m.
A pivot to digital
To stem the bleeding from the loss of in-person users, Life Time expanded its digital platform to enhance live streaming health and wellness content by offering more fitness classes, remote goal-based personal training, nutrition counselling and weight loss support.
Life Time's management team is still led by its founder, Bahram Akradi. In a letter in the S-1 form, Akradi wrote about his optimism for the future of the company.
"Over the last six years, our robust real estate and development capabilities have allowed us to play a direct role in partnership with major shopping mall owners and developers to help reimagine and redefine their retail real estate into mixed-use developments – which we believe provide far better experiences for consumers," Akradi said.
"Our strengths in this area, paired with our powerful brand, have provided us with dozens of new, highly attractive, sought-after locations for our athletic resorts in dense urban environments with very strong economics," he said.
Read more: No time to buy: Here are 43 James Bond investments