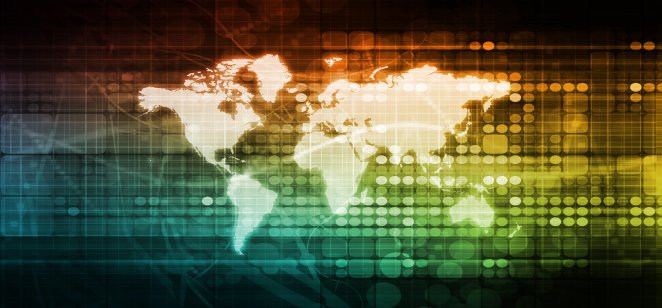 Content
Dominant in its home market of South Korean blockchain firm Klaytn has set its sights on the global market and it is eying non-fungible tokens (NFTs) as the vehicle for mass digital adoption.
The Klaytn is backed by Korean digital giant Kakao which owns the country's dominant messaging app.
It is also behind the KLAY digital token.
KLAY to US dollar
Klaytn says that NFTs are the key technology for digital ownership which will be used as a core component in the metaverse.
Chief Klaytn Officer (CKO) Seo Sangmin (Sam) put this view forward at the MetaJam Asia 2022 in Singapore recently.
What is your sentiment on BNB/USD?
Vote to see Traders sentiment!
Klaytn and OpenSea
MetaJam Asia 2022 features multidisciplinary exhibits which are presented in seven experiential zones.
Klaytn's aim comes after its partnership with OpenSea, the world's largest NFT marketplace.
This is intended to scale-up the NFT ecosystem, strengthen ties, and bring greater visibility to Asian NFT projects worldwide in its press release.
Klaytn is one of a number of outfits aiming to disrupt ethereum's dominant role in the NFT sector.
ETH to US dollar
The Klaytn Foundation is a non-profit organization that manages the US$500m Klaytn Growth Fund.
It also operates alongside Krust, the holding company for all overseas ventures of internet giant Korean digital firm Kakao which dominates its home market.
Klaytn and Binance
The Klaytn ecosystem also has collaborations with blue chip crypto names such as Binance, backers of BNB and Chainlink.
In Klaytn's move toward true data ownership and mass adoption of NFT and blockchain, the CKO laid out and explained the formula.
Digital items combined with digital ownership, service capacity and utilities, Sam said, could be digital assets for digital collectors and creators.
BNB to US dollar
Sam added that for mass adoption there needs to be more use cases of digital assets presented as NFTs.
In another MetaJam session, Klaytn's director of partnership Shi YiFei said she believes the key element for mass adoption is an improved user experience for digital asset users.
As the CKO said "the future user experience should be focused on mobile rather than PC or laptop browser".
He said that Klaytn will look at every aspect of the NFT sector, including smartphones, minting and trading.
In order for blockchain to support mass adoption in metaverse use cases it needs to optimize transactions, build necessary infrastructures, and make the technology more accessible to all, Sam said at the Korea Blockchain Week in South Korea recently.
The Klaytn Foundation introduced key requirements for the Klaytn 2.0 roadmap at the KBW:
A Low transaction fee, high-performance, stable blockchain
With a low latency, high throughput and one-second deterministic finality, Klaytn stands above other layer-1 blockchains in terms of speed and agility, to bring immutability and instant finality to transactions.
With that, Klaytn is also able to keep gas fees low, to a fraction of Ethereum's gas fees.
Supporting builders to create their own blockchain-based platform
In support of builders to create their own blockchain-based platform, Klaytn is working with Tatum on streamlining the Web3 development process, integrating Klaytn into the Wormhole Network and 1inch Network for interoperability.
The Klaytn Foundation is working on accessibility of the metaverse by making it a Metaverse-as-a-Service and improving usability by launching the Metaverse Open-Source Package.
Gaming as a strategic focus into the metaverse
Klaytn aims to be the platform to facilitate the flow of assets between games, and bridge them to the public world, by supporting development of the gaming ecosystem on Klaytn.
Further reading