Activist investor: Kohl's under pressure from Ancora Holdings as KSS stock price slides
Subscribe to Weekly Highlights
The major market events for the week ahead right in your inbox.
Subscribe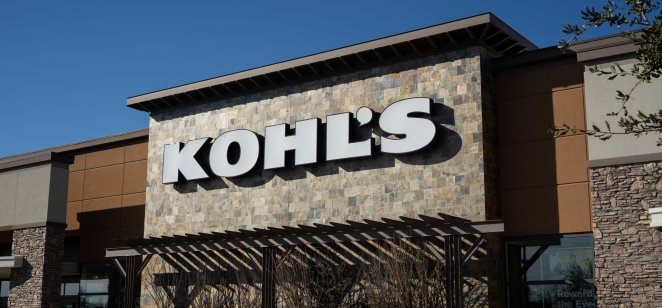 Content
Activist investor Ancora Holdings is looking to shake up the top management at the US departmental store operator Kohl's (KSS) citing the company's poor financial performance and plummeting stock price.
Kohl's activist investors have called for the removal of the current CEO and chairman in order to turn its fortunes around, having seen Kohl's stock price fall nearly 50% in the nine months of 2022.
Here we take a look at the Kohl's activist investor saga and understand why Ancora Holdings is calling for a boardroom shake-up at the company.
What is Kohl?
The Kohl's Corporation operates over 1,100 stores across the US. The company opened its first shop in 1962.
The firm had its initial public offering (IPO) in 1992, listing on the New York Stock Exchange (NYSE) under the ticker KSS.
Kohl's sells moderately-priced private and partner brand apparel, food wear, accessories, beauty and home products via its stores and website.
Kohl's signed a major partnership deal with beauty brand Sephora in 2021 to open 'Sephora at Kohl's' outlets at its department stores.
Kohl's news: Activist investors saga
On 22 September, hedge fund Ancora Holdings announced that it had sent a letter to the Kohls' board of directors calling for the removal of Kohl's CEO Michelle Gass and chairman Peter Boneparth.
Ancora Holdings, which holds a 2.5% stake in Kohl's, claimed the Boneparth-led board had "destroyed billions of dollars in equity value" by rejecting acquisition interest in the range of $64 to $65 a share received in January.
The activist investor added that it estimated that Kohl's was trading at a steep discount to its liquidation value due to the company's failed strategic review and credit downgrades.
Shares of Kohl's closed the month of September at $25.15, having fallen nearly 50% in the first nine months of 2022, as of 3 October.
| | |
| --- | --- |
| Long position overnight fee | -0.0308% |
| Short position overnight fee | -0.0137% |
| Overnight fee time | 22:00 (UTC) |
| Spread | 0.11 |
| | |
| --- | --- |
| Long position overnight fee | -0.0308% |
| Short position overnight fee | -0.0137% |
| Overnight fee time | 22:00 (UTC) |
| Spread | 0.05 |
| | |
| --- | --- |
| Long position overnight fee | -0.0064% |
| Short position overnight fee | -0.0059% |
| Overnight fee time | 22:00 (UTC) |
| Spread | 0.06 |
| | |
| --- | --- |
| Long position overnight fee | -0.0064% |
| Short position overnight fee | -0.0059% |
| Overnight fee time | 22:00 (UTC) |
| Spread | 0.13 |
On 24 January 2022, Kohl's stock had surged 36% in a single session on media reports that private equity firm Sycamore Partner had offered about $65 a share to takeover the department store chain in a deal valuing the company at $9bn.
In its letter, Ancora Holdings urged Kohl's board to bring in the new leadership "to reverse high-single-digit sales declines, contain capital expenditures and operating expenses, and immediately optimise fulfilment, marketing and merchandising." The firm added:
"Ms. Gass' well-documented pedigree as a marketing and merchandising expert does not seem as pertinent right now given Kohl's has pressing challenges related to its financial position, inventory levels and operations."
Ancora did not recommend any names of a suitable successor. The letter also asked the board to consider Kohl's failure to keep up with competitors Macy's (M) and Dillard's (DDS), high c-suite turnover at the company and poor market reaction from Kohl's most recent strategic plan.
In early July, Kohl's concluded its strategic review by rejecting a takeover bid worth $53 a share from Franchise Group.
On 18 August, the company reported a 8.5% yearly drop in quarterly net sales for the second quarter of 2022. Gross margins fell to 39.6% in the quarter, from 42.5% a year ago. Kohl's said it expected full-year net sales to decline 5% to 6% in 2022 compared to a year ago.
What's next for KSS stock price?
In late September, S&P Global downgraded Kohl's credit rating from BBB- to BB+ on "secular headwinds in the competitive department store sector and expectations for softer operating performance". Moody's also placed Kohl's credit rating under review for a downgrade, stating:
"The review for downgrade reflects that Kohl's revenue and operating performance is expected to lag its peers when compared to 2019 levels."
Investment firm Jefferies gave KSS stock a "buy" rating in a research note from 22 August and placed a price target of $40, representing an upside of nearly 60% to Kohl's stock price of $25.15, as of 30 September close. Jefferies said:
"Our thesis remains in conflict as we are attracted to the off-mall orientation of the store fleet and initiatives to modernize the offering, including the benefits of Sephora. Execution has been less consistent than we'd hoped, with inventories misaligned to sales, markdown & margin burden in the near-term, and a pressured consumer."
Note that analysts' views on the KSS share price may be wrong. Forecasts shouldn't be used as a substitute for your own research.
Always conduct your own due diligence looking at fundamental and technical analysis, the latest news and a wide range of analyst commentary. Remember, past performance does not guarantee future returns. And never trade money you cannot afford to lose.
FAQs
What is the primary goal of an activist investor?

Activist investors' primary goal is to force companies to make changes that are expected to help improve its financial results and drive shareholder returns.
Do activist investors create value?

Activist investors can add value by identifying a company's weaknesses and suggesting ways to improve the financial position. Activist investors with significant stakes can influence a company's corporate policies to make the necessary changes to drive shareholder returns.
How many activist hedge funds are there?

According to CNBC, 2021 saw 89 activist hedge funds active in the year.
Related reading