Kohl's (KSS) beats EPS and revenue estimates, raises outlook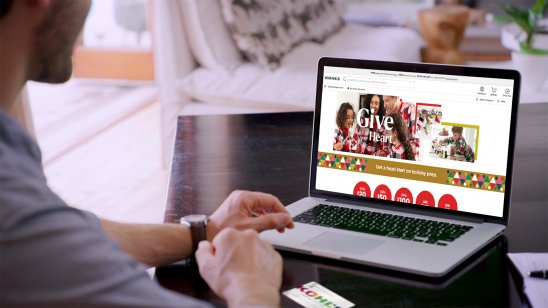 Kohl's bested both top- and bottom-line earnings estimates Thursday, as new brand partnerships led to higher-than-expected third-quarter earnings, the company announced.
The Nemomonee Falls, Wisconsin-based retailer reported $1.65 per-share earnings on $4.6bn (£3.41bn) in revenue, topping the $0.70 EPS and $4.27bn revenue expectations by analysts. Net income totalled $243m in the quarter. Each represents greater than 100% increases from the comparable 2020 quarter, due to Covid-19-related retail store closures.
Kohl's stock was largely unchanged on the news, trading down $0.08, or 0.14% in pre-market trading, after losing 3.24% Wednesday to close at $56.48 per share. Kohl's stock trades on the NYSE under the ticker KSS.
"During the quarter, we drove accelerated growth in Active and successfully launched several new brand partnerships, including the initial rollout of 200 Sephora at Kohl's stores, which are off to a great start," said Kohl's CEO Michelle Gass in a prepared release.
EPS, guidance raised
Additionally, Kohl's raised both its full-year EPS and revenue guidance to a $7.10 to $7.30 per-share range on revenue now expected to increase in the mid-20% area, versus previous guidance in the low-20% area. Margins are also expected to increase to 8.40% to 8.50%, from previous expectations in the 7.40% to 7.70% range.
"All of the pieces of our strategy are coming together, and we remain incredibly confident in the future of our business," Gass added in the release. "We are raising our full-year 2021 guidance and continue to accelerate our share repurchase activity, reinforcing our commitment to driving shareholder value."
Kohl's is roughly $900m through a planned $1.30bn share repurchase program, which it is on track to complete in the fourth quarter and ends 3Q21 with $1.90bn in cash on hand.
Repositioning efforts on track
In the follow-up earnings call, Gass added, "Our efforts to reposition Kohl's as an upscale retailer are working," she said. "There was significant growth in omni-channel sales."
The repositioning is centred around partnerships with highly regarded prestige brands, including Eddie Bauer, Sephora and William Sonoma. Gass added Kohl's now expects to meet its 2023 goals in its repositioning effort this year.
Navigating the supply chain
While "experiencing inflationary headwinds" due to supply-chain disruptions, Kohl's said it is leveraging these new brand partnerships to remain well stocked, added CFO Jill Timm on the same call.
While admitting there was a "drag on costs for transportation," Timm said, adding inventory initiatives with the new brand partners saved $175m in prices over the third quarter. "Our inventory is in great shape."
Read more: US department store sales fall during holiday period