Just Kitchen (JK) has grown 15% MOM since IPO, says CEO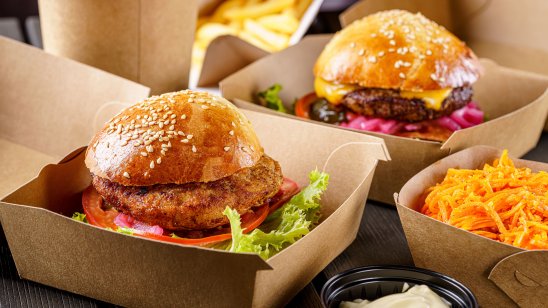 Just Kitchen (JK) is an emerging cloud-based foodservice delivering hot and cold meals to consumers that currently operates in Taiwan and Hong Kong with plans to expand operations to other Asian countries.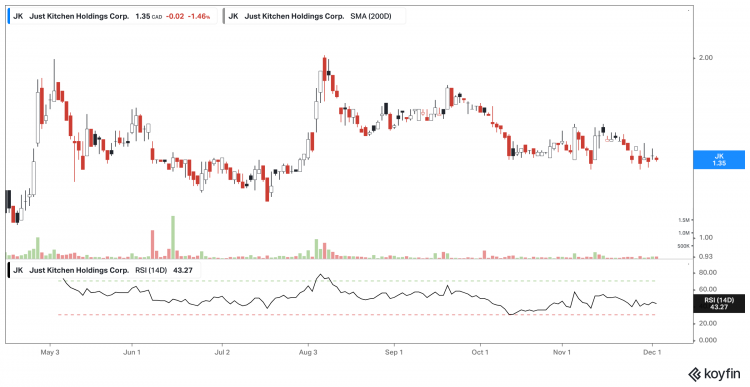 JK stock price - Koyfin
The company shares some similarities and differences with the likes of Uber Eats and Deliveroo, but the organisation seems to be ambitious enough to start partnering with household names such as TGI Fridays.
The company – 'an app-to-door dining for the on-demand generation' as it says on its website – has a competent team at the helm, including executives from Deliveroo and Uber and one of the founders, Kai Huang is also the original creator of the video game Guitar Hero.
Operating on a hub-and-spoke model, the firm combines it with online and mobile application-based food ordering fulfilled by third-party delivery companies, to minimize capital investments and operating expenses and reach more customers in underserved markets.
The firm has seen its share price soar by over 57% since its inception on the Toronto Stock Exchange (TSX) Venture Exchange in April this year.
Capital.com caught up with the company's co-founder, chief executive and president, Jason Chen on the organisation's growing appeal, challenges, and successes.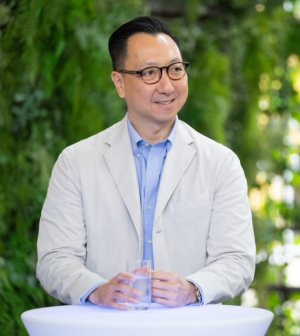 Just Kitchen has a very interesting concept – can you explain how it works?
Just Kitchen is a cloud-based food service. It works simply in that, the ingredients are prepped and then sent to our kitchens. Customers order food via our website. The order is then completed at the nearest kitchen to the customer and is then sent via bike to the consumer. Currently, we have 17 propriety brands developed in house, so these are virtual brands, no brick and mortar but just brands designed for delivery. What makes us different from other cloud kitchen operators, is that we self operate, meaning that we don't hire out kitchens or share them. The other ten brands are brands that we are partners with like TGI Fridays or Paul cafe. We work with the local restaurants here in Hong Kong and everything in-between, everything from a one store with legacy and brand that's Michelin star, right up to TGI Friday. So, we are content and infrastructure.
What is your forecast for growth and revenue?
We have been in operation for a year and a half. We did our first delivery in March 2020. Since then, we have grown significantly and we are at a runway of CAD20m ($15.5m), doing CAD1.6/1.7m a month and growing at 10-15%. Right now, we have 20 kitchens that are in operation, but we recently made two acquisitions that will take our kitchen count to 27. Each kitchen does about CAD100,000 a month and they are all pretty much the same, so that gives you an idea of our rate of expansion.
Which markets are you focusing on now and why?
We are focusing on Asia. Taiwan is a small island, highly populated and very dense with long culinary history and it is easy to move about between cities. We feel that this is a great place to prove our model. We are opening our second kitchen in Hong Kong, and we know the market and it's a very dense small geographic area and Hong Kong has great disposable income. The average order size is higher than in Taiwan. We have a joint venture in the Philippines, which started about two months ago. Manila has 20 million people, again very dense, so that's a market on a growth trajectory. It has a compound annual growth rate (CAGR) of 15% a year which is probably the highest in the world. So, these are the areas we are focused on. Also planning to enter Singapore and Malaysia.
You launched your initial public offering (IPO) this year; what did you use the money from the stake sale for?
We launched this year and we raised CAD10 million at the IPO and we used it to build our Taiwan infrastructure. Shortly after the IPO, on June 15, we had an offer to do a secondary offering as a build-operate-transfer (BOT) deal, that is when the underwriter guarantees the dollar amount. We had the support of Beacon Securities and Canaccord Genuity, which are Canadian firms, and they came on board with the financing, and it happened quickly after the IPO. They saw the growth in Asia, and they really wanted to double down in those regions, so the secondary financing which was CAD24mn helped with our expansion in Southeast Asia.
Any mergers or acquisitions on the horizon?
We have made two thus far and they are synergistic acquisitions or aqui-hires and we need the human capital and also the people who see our vision and business plan and can grow with us. The two opportunities that came up are cast operators. So, one kitchen was subdivided into 8 kitchens in one place and they obviously believed in the cloud kitchen space. The runway is huge, but a lot of players are getting into the market, and they just felt that they could grow better as a collective with us.
How do you see the industry changing?
The sector is still in its infancy and the runway is huge. There are a lot of different models out there and there are guys like us that do franchising and run their own kitchen. Where I see it eventually going is that it's still food service, you still must make good food to succeed. You are cooking the food, getting it from satellite kitchen or hub, it then must go from where it was cooked, to a motorcycle, then to the hands of the customer and still be fresh and taste like something you ate at a restaurant. The sophistication of packaging and delivery speed – I think people are conquering those and so those are the things that will evolve – and the product will get better. Not unlike the FNB (food and beverages) business, I don't think it's a winner takes it all – so there's a Macdonald's, Burger King and Wendy's. If you are delivering a good product regardless of what avenue you take, that's what matters at the end of the day.
Read more: Little appetite from investors for struggling Deliveroo