JPMorgan: Goodyear Tire (GT) stock will gain traction after Friday's skid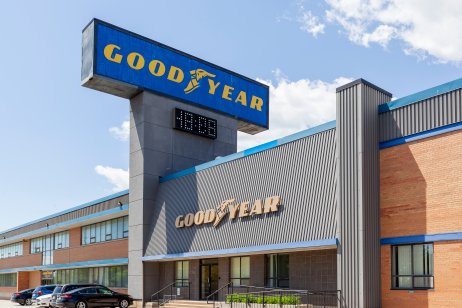 Goodyear Tire and Rubber (GT) stock skidded last week, losing more than a quarter, but JPMorgan believes the company still has some tread.
Goodyear shares deflated by 27% Friday to $15.78 after the company said that inflation in raw materials and transportation could hurt its bottom line in the foreseeable future.
Despite the company's warnings, JPMorgan upgraded Goodyear's stock from neutral to overweight, writing in a client note that all signs showed the Akron, a Ohio-based company is handling inflation well.
At 9:40 am (Eastern Time Zone) Goodyear's stock was up to $16.80, or 6.5%.
Rebound likely
JPMorgan revised its price target on Goodyear to $23 per share from $25. The new target is more than 45% above where the stock closed on Friday. Shares rose 2.4% in premarket trading Monday.
"Overall, the sell-off strikes us as an overreaction given what [we] foresee as much more modest needed reductions to consensus [segment operating income and free cash flow], and because pricing has been quite strong so far this cycle, with Goodyear posting its 6th consecutive positive quarterly Price/Mix-to-Raw Materials spread in 4Q, suggesting the possibility of better than currently envisaged ability to price for non-commodity costs," wrote analyst Ryan Brinkman.
Downside risk
Much of the stock's decline Friday is the downside risk from supply chain issues, he added.
"We believe non-commodity supply chain costs are now better appreciated, with the bigger risk to the downside likely relating to faster inflation of commodity costs (for example, on an oil price spike resulting from macro or geopolitical developments), although these costs are likely recoverable via pricing over time," the note said.