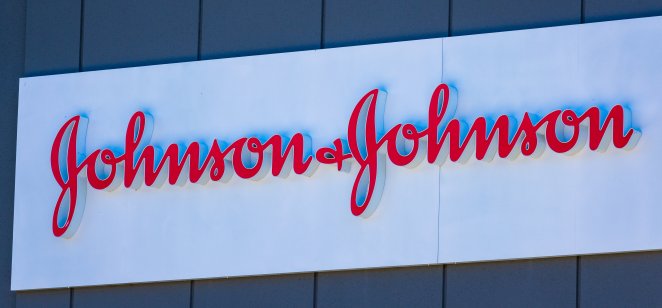 Johnson & Johnson (J&J) announced on Friday that it will decouple its consumer health products business from the rest of the company. The much larger entity that remains will offer pharmaceuticals and medical devices. The spinoff would get a new name and become a separate publicly traded company.
J&J has been dealing with litigation involving Johnson's Baby Powder, one of the signature products in its consumer health line. Thousands of lawsuits allege the product is contaminated with asbestos, a carcinogen known to cause cancer.
Split to accelerate growth
The division of the company is expected to be completed in 18 to 24 months. Top J&J (JNJ) executives said the move will enhance innovation, agility and flexibility, while improving focus and ultimately accelerating growth.
J&J's consumer division features brand names such as Neutrogena, Aveeno, Tylenol, Listerine, Band-Aid and Johnson's. J&J estimates that in 2021 revenues for the consumer health segment of the company will be approximately $15bn, while pharmaceuticals and medical devices are anticipated to bring in $77bn.
Top J&J executives held a conference call with analysts on Friday morning to discuss the corporate split. CEO and board chairman Alex Gorsky said dividing the company makes sense because they are "fundamentally different businesses".
Timing was right
"We felt that this, in fact, was the right time is to recognise the differences between the consumer-facing business versus the medical devices and pharmaceuticals," Gorsky said.
CFO Joseph Wolk told analysts the timing is ideal. "From a financial perspective, we are doing this from a position of strength."
JP Morgan analyst Chris Schott asked the executives what impact the separation would have on any future liability the company could face from its baby powder product, specifically whether the burden would be shouldered by the consumer health spinoff or the larger remaining company.
Thousands of lawsuits filed
More than 30,000 lawsuits have been filed against J&J, with plaintiffs claiming the talc-based powder contained asbestos that caused ovarian cancer. Both talc and asbestos are naturally occurring minerals. Their deposits are sometimes found in proximity of each other, allowing for the possibility of contamination.
J&J CFO Joseph Wolk categorically denied Friday's announcement had anything to do with litigation.
"In terms of any future talc liability, I think it's important to state upfront that today's announcement is separate and distinct from the talc liability and bankruptcy proceedings that were announced a few weeks ago," Wolk said.
"We've taken that step in the hopes of resolving that for all stakeholders with some certainty. We will let the bankruptcy court determine the appropriate adjudication of those liabilities."
Texas Two-Step
In October, J&J started a legal process colloquially called the "Texas Two-Step", which has been used by other companies. The strategy is rooted in a section of Texas corporate law pertaining to what are known as divisive, or divisional, mergers. This allows a company to divide into two entities and funnel its liabilities into a new company while leaving its assets behind. The second step in the process is for the new entity to declare bankruptcy.
J&J moved the domicile of its newly formed company, LTL Management LLC, to North Carolina to declare Chapter 11 bankruptcy. The news of J&J breaking the company into two pieces comes just two days after a federal bankruptcy judge in that state halted more than 30,000 lawsuits related to the baby powder for 60 days. Judge Craig Whitley also ruled that the bankruptcy proceedings for LTL Management should be heard in New Jersey where Johnson & Johnson is headquartered.
'Product is safe'
Wolk maintained that the baby powder is safe during the conference call.
"It's important to state that based on decades of scientific experts – both internally and externally – we believe the product is safe. We did set up a qualified settlement fund in the hopes of resolving these in a fair and just way, and we'll let the bankruptcy court determine the path forward on those matters."
In a press release issued on 19 May, 2020, J&J said it would stop selling its baby powder in Canada and the USA once inventory on hand was depleted, but would continue selling the product in other countries. At that time, baby powder represented 0.5% of J&J's total business in the consumer health segment of the company.