JD Wetherspoon (JDW) plunges 4.5% on Covid/H1 trading update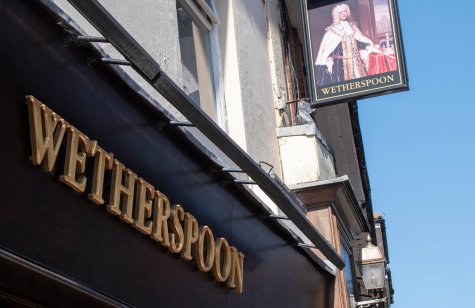 JD Wetherspoon (JDW) shares were down 4.5% Monday afternoon after the UK pub operator announced in a trading update that its first half results will likely be affected by the government's "Plan B" restrictions.
The Watford-based company explained that the uncertainty and the introduction of the radical changes would make "predictions for sales and profits hazardous".
At the time of writing, its shares were trading at 828p.
Fully stocked and staffed
Wetherspoon chair, Tim Martin, defended the business and hospitality industry's handling of the pandemic. He said: "As previously reported, there have been no outbreaks, as defined by the health authorities, of Covid-19 among customers in Wetherspoon pubs.
"The typical British pub, contrary to received opinion in academia, is usually a bastion of social distancing."
He added that the company had not suffered from staff shortages and supply issues as much as others had. "In spite of reports of labour shortages and supply difficulties, Wetherspoon pubs, with few exceptions, are fully stocked and fully staffed.
"However, the repeated warnings and calls for restrictions, mainly from SAGE members and academics, combined with arbitrary changes of direction from the Government, invariably at short notice, affect customer sentiment and trade."
What is your sentiment on JDW?
Vote to see Traders sentiment!
Blown out of proportion?
Martin also claimed that the UK government's approach had been too over the top. He quoted Dr Angelique Coetzee, chair of the South African Medical Association, who discovered the Omicron variant, who said: "Nothing I have seen about this new variant warrants the extreme action the UK Government has taken in response to it."
Martin also referenced Dr Richard Friedland, chief executive of Netcare – one of South Africa's biggest healthcare providers – who said the new variant was "…far milder than anything we experienced during the first three waves."
Martin explained: "In effect, the country appears to be heading towards a lockdown by stealth."
Positive impact?
The chair, however, added that the current measures could have a positive impact on the business next year.
"In spite of these problems, booster vaccinations and better weather in the spring are likely to have a positive impact in the coming months.
"For reasons best known to themselves, perhaps in order to encourage more vaccinations, the UK Government and its advisers are creating an entirely different and more frightening impression of the variant, which appears to be at odds with the South African experience," Martin said.
He added: "The company will continue to concentrate on providing high standards of service, reasonable prices and regular, small upgrades to the business."
Previous update
JD Wetherspoon previously reported that like-for-like sales for the 15 weeks to 7 November were down 8.9% compared to the same period two years ago. Bar sales declined 9.6% and food sales fell 8.1%. Fruit/slot machines were up 12.3% and hotel sales grew 11.5%.
The company noted increases in sales to drinks often favoured by younger customers.
The current fiscal year ends 31 July 2022.
The next trading update is expected on 19 January 2022.
Read more: Wetherspoon (JDW) stock falls amid shareholder spat