Japanese Yen Outlook: USD/JPY Edging Towards YTD Peak on BoJ Dove and US Yields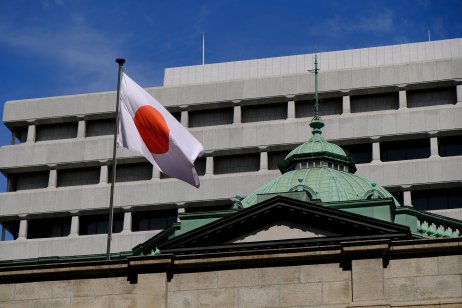 Overnight reports that Japan has reportedly sounded out BoJ Deputy Governor Amamiya for BoJ Governor have seen the Japanese Yen underperform in the G10 space with USD/JPY firmly back above 132.00. The reason being is the fact that Amamiya is seen as the most dovish candidate comparatively speaking. However, with inflation data likely to force the BoJ into eventually normalising policy the impact of a continuity candidate is more on the timing of when normalisation takes place. As such, while this opens a window for JPY weakness, particularly with US yields picking up again, the direction of travel remains tilted to policy normalisation and thus JPY weakness likely be faded. Prior to that, however, there is a risk for USD/JPY edging higher towards its year-to-date peak at 134.77.
USD/JPY Chart: 5-Minute Chart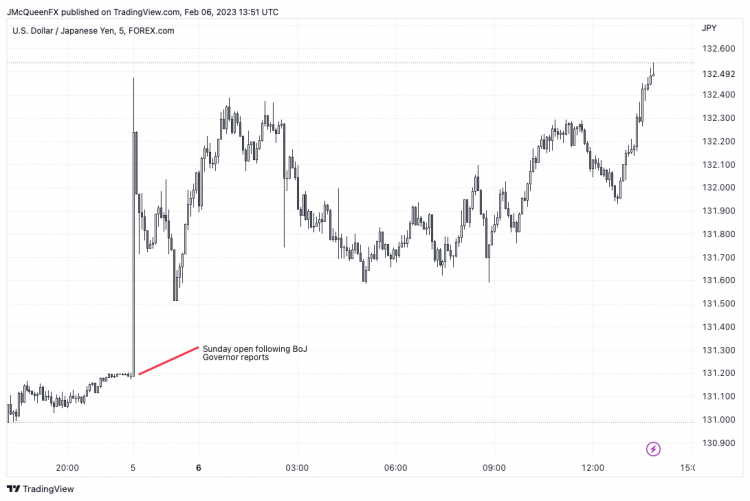 USD/JPY 5-minute Chart - Photo: Capital.com. Source: Tradingview
That being said, there does appear to be some confusion over Japanese press reports touting Deputy Governor Amamiya as the next Governor given the pushback from Japanese Officials. Firstly, the Deputy Chief Cabinet Secretary, Isozaki, stated that the article is not true, the Finance Minister noted that there has not been a word yet on BoJ admonition, although, did point out that he has been out of the loop and finally, PM Kishida called the media report a trial balloon. Nonetheless, while headline risk will be elevated, it does appear that the Amamiya remains the favourite and thus confirmation could prompt another leg higher in USD/JPY.
USD/JPY Chart: Daily Time Frame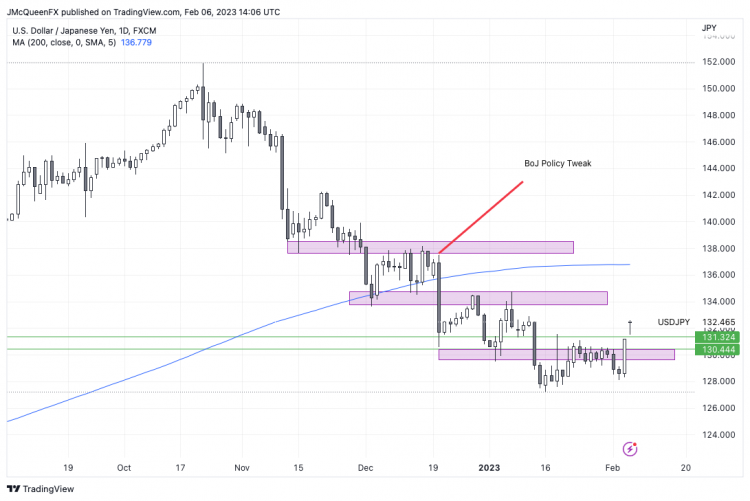 USD/JPY daily chart - Photo: Capital.com. Source: Tradingview
Rising US Yields Places Upside Pressure on USD/JPY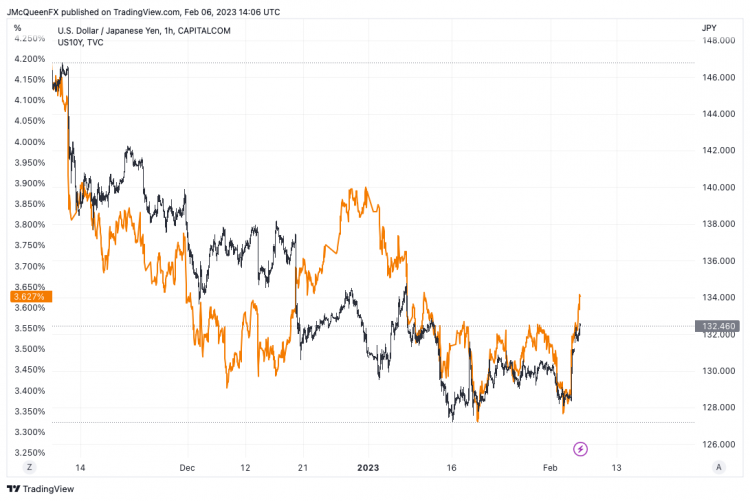 USD/JPY vs US 10Y Yield - Photo: Capital.com. Source: Tradingview