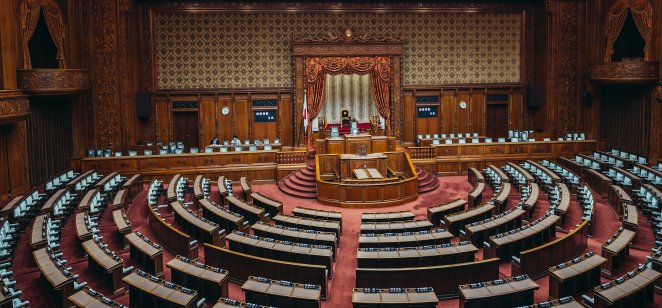 Japanese benchmark Nikkei 225 index jumped over 2% on Friday after the nation's Prime Minister Yoshihide Suga said he will not run for the ruling Liberal Democratic Party's (LDP) leadership election.
Suga will step down as prime minister in late-September, when his term as LDP president ends. Japan's broader TOPIX index hit a three-decade high on Friday on the news, according to Reuters.
Investors hope that Suga's resignation will be the beginning of the end to Japan's recent political instability. Public approval rating for Suga and his cabinet had slumped to a low of 34%, according to Nikkei's latest poll, following a spectator-less Olympics, pandemic-related state of emergencies and subsequent economic downturn in the country.
Political instability
"It is possible that political instability and other non-economic factors are causing investors to avoid Japanese equities overall, but we think that unless confidence in the prospects for a global economic recovery and higher yields heightens, interest in buying Japanese equities will remain low," Nomura said in a note about Japanese stock market underperforming global peers.
However, on Friday, Japan's Benchmark Nikkei 225 index led gains in Asia-Pacific to cross the 29,000 points mark for the first time in over two months.
The benchmark rose for the fifth straight session on Friday and was on track to close its best week since early November 2020.
Aussie shares up
Australia's Standard & Poor's (S&P)/Australian Securities Exchange (ASX) 200 index rose 0.5% on Friday as mining stocks recovered from Thursday's heavy losses.
Data on Friday showed that Australia's services sector contracted for the second month in a row hurt by prolonged lockdowns in the nation's biggest cities.
Financial heavyweights Commonwealth Bank of Australia and National Australia Bank rose 0.3% and 0.6%, respectively. ASX-listed shares in global miner BHP Group inched 1% higher and Rio Tinto jumped 2.4%.
Weak economic data drags China shares
Markets in Hong Kong and China fell on Friday on the back of weak economic data from Asia's biggest economy. Hong Kong's Hang Seng index fell 0.8% as tech stocks Meituan, Alibaba Group and Tencent led losses, while China's CSI 300 index slipped 0.2% on Friday.
What is your sentiment on USD/JPY?
Vote to see Traders sentiment!
A private survey showed services sector activity contracted for the first time in over 16 months and employment in the sector fell for the second time in the past three months during August.
Brokerages in China including Northeast Securities and Dongxing Securities rose on Friday after President Xi Jinping said China will establish a new stock exchange in Beijing.
KOSPI extends weekly gains
South Korea's KOSPI index rose 0.7% on Friday. The index extend weekly gains to close 2% higher this week.
In Southeast Asia, Singapore's Strait Times index fell 0.2% on Friday while Indonesia's Jakarta Stock Exchange index gained 0.1%.
Bourses in Bangkok and Manila were up 0.2% and 0.9%, respectively, on Friday.