Japan's SoftBank Group sees value of portfolio companies drop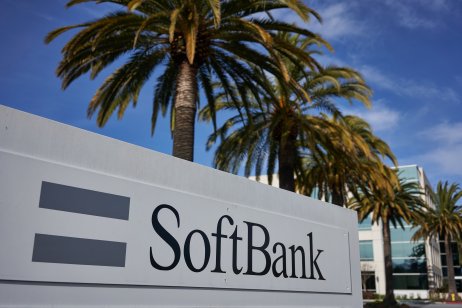 Japanese investment firm SoftBank Group fell over 8% on Monday due to recent troubles among its portfolio companies, most notably Didi Global, Alibaba Group and Arm.
On Monday, shares in SoftBank Group closed at JPY5103, its lowest close since 16 June 2020.
SoftBank's investment in Chinese ride-hailing platform DiDi Global has seen its value plunge since the company listed on the New York Stock Exchange in July.
DiDi delisting
Intense pressure from state authorities and scrutiny on data security grounds forced DiDi Global to announces its delisting from the US market last week. Shares in DiDi Global dropped over 22% to $6.07 in New York on Friday. The company had listed at an initial public offering price of $14 per share.
According to the Financial Times, SoftBank Group's Vision Fund paid $11.8bn for 20.1% stake in DiDi in 2019.
Furthermore, shares in Alibaba Group, SoftBank Group's biggest exposure, is yet to recover from a landmark $2.8bn antitrust fine slapped on the company in April.
What is your sentiment on 9984?
Vote to see Traders sentiment!
SoftBank's biggest investment
Regulatory crackdown on the Chinese tech sector has sent Hong Kong-listed Alibaba Group stock down by over 50% in 2021, as of Monday.
According to SoftBank Group's results for quarter ended 30 September, investments in Alibaba Group contributed 28% to its total net asset value.
SoftBank's net asset value dropped over 30% quarter-on-quarter to $187bn during the September quarter.
Arm-Nvidia deal scrutinised
On 2 December, the US Federal Trade Commission sued to block US chipmaker Nvidia's $40bn acquisition of SoftBank-owned, UK-based chip design provider Arm.
SoftBank Group acquired Arm for an acquisition price of about $31bn in July 2016.
"The FTC is suing to block the largest semiconductor chip merger in history to prevent a chip conglomerate from stifling the innovation pipeline for next-generation technologies," said FTC Bureau of Competition Director Holly Vedova.
Seven-day losing streak
"The FTC's lawsuit should send a strong signal that we will act aggressively to protect our critical infrastructure markets from illegal vertical mergers that have far-reaching and damaging effects on future innovations," Vedova added.
On Monday, SoftBank Group stock closed lower for the seventh straight session. The stock has gained in only one out of the past 12 sessions, as of Monday.
SoftBank Group has invested co-working space service firm WeWork, TikTok owner ByteDance, South Korean e-commerce Coupang, India's FlipKart, Indonesia's GoTo, ride-haling firms Uber and Ola, and recently listed Singapore-based superapp Grab, among others.
Read more: Chip maker Nvidia's (NVDA) deal to buy Arm faces FTC lawsuit