Is private equity interest for M&S [MKS] investors a good thing?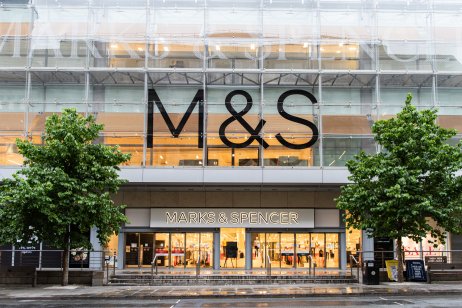 As shoppers continue to bargain hunt and pursue their Christmas shopping, rumours are swirling that private equity (PE) firms may be in for a bargain hunt of their own when it comes to buying into a British retail business.
According to reports, High Street stalwart Marks & Spencer (M&S) could see a bid from PE firm Apollo Global Management.
Last week, Susannah Streeter, senior investment and markets analyst at Hargreaves Lansdown, confirmed that rumours were rife about a possible bid by Apollo Global Management, sending M&S [MKS] shares rising by 3%.
But what, are the reasons behind PE firms' sudden interest?
Moving on from Asda deal
One possible reason why Apollo has its sights on M&S is that it is trying to find a similar deal to the one it wanted to strike with Asda and Morrisons.
Back in 2020 Apollo led the race in a £6.5bn bidding war for Asda. Rivals included Lone Star funds and there was a bid reportedly from TDR Capital, too.
But in the end, Asda was taken over by Issa Brothers and TDR Capital. Apollo also lost out on Morrisons, which was taken over by private equity group Clayton Dubilier & Rice (CD&R).
"I think [the interest from Apollo] is partly because M&S are the 'last men standing', as it were, as far as grocery is concerned," said Susannah Streeter, senior investment and markets analyst at Hargreaves Lansdown. "Asda and Morrisons have been taken over recently."
"Retail stocks in the UK are considered to be undervalued, partly because UK stocks are considered undervalued because of the pandemic and ongoing Brexit effect, and I think the grocery sector is of interest because it has done really well."
Better results
The retailer has been struggling with falling revenues in recent years, with the Covid-19 pandemic only exacerbating its problems.
Earlier this year, Capital.com pointed out that the share price had dropped by around 66% in the past five years, but it has recovered since then on the back of better results in its grocery business.
For its half-year results ending 2 October 2021, chief executive Steve Rowe highlighted the business's improvement and underlying performance and gains in market share and customer perception.
It reported strong food sales of 10.4%, while the clothing and home business delivered 17.3% growth in full-price sales, with continued growth in online customers.
"Its partnership with Ocado has just bedded down and really reaping rewards, so I think it's a really attractive prospect as well," added Streeter.
Too broad an appeal
But the company has more work to do to ensure that it differentiates itself from its competitors, some of which are still leaps and bounds ahead of it.
Streeter explained: "Looking particularly in food, they've had really buoyant results and an improvement in clothing, too, but M&S has been struggling for ages to turn its clothing business around. The problem is that it's trying to cater for everyone and always has done.
"While its competitors have clearer demographic, M&S still tries to offer clothing for an older generation, women in business and funky fashion but it's difficult to do that all at that mid-price point as M&S still tries to offer good quality.
"Primark can do this more easily because it goes for the cheaper proposition whereas M&S is still trying to go for quality, which is difficult when it tries to cater for so many different segments."
Making the right moves?
But despite its struggling clothing business there are other reasons why M&S has come into sharp focus of late and why it could still be appealing to PE firms like Apollo.
One of the main advantages it has is its ability to recognise its shortcomings and it's currently making positive changes to ensure the business remains profitable.
"Its footprint is still far too big and it's recognising that, so it's closing down stores in city centres that are underperforming and keeping its successful food-only offering in retail parks, and successful brands like lingerie.
"That's appealing as retail parks have done better than town centres. So this is a shift that it is undergoing, and it does certainly appear to be reaping rewards," adds Streeter.
PE turnaround?
But would a PE company buying or taking a stake in M&S ultimately be a good thing? That all depends on the reasons behind its interest in M&S.
Certainly, if it were to pursue M&S's current path it would do well out of the deal, and ultimately this would be a good thing for shareholders, too – particularly if the PE company had talent with the experience in turning a British retail business around.
"I would imagine they would continue with this [strategy] but this all depends on the leasing arrangements that M&S has with its outer lying stores," pointed out Streeter.
She added: "PE companies get criticised for stripping out assets and value from performing retailers but that's not always the case."
The M&S share price remained relatively flat today, rising 0.90% to 239p. Apollo was approached by Capital.com to offer comment on speculation of its interest in M&S but the company had not responded at the time of publication.
Read more: M&S [MKS] snaps up stake in fashion favourite Nobody's Child