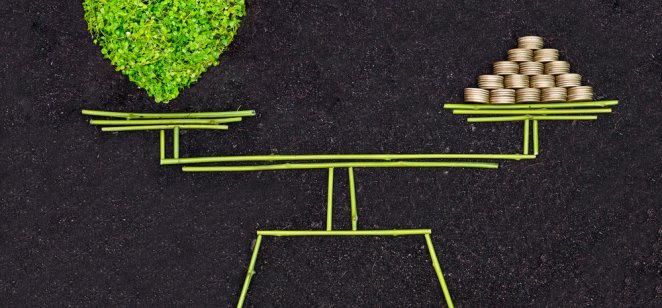 Four international investment groups called on investors to quit the tobacco industry last year. In a statement, Axa, Calpers, Scor and AMP Capital, along with 50 other firms with investments totalling $3.8tn, pledged "to openly support the tobacco control measures being taken by governments around the world".
The move by investors against tobacco was seen to be part of a wider trend of companies wanting to show they care about environmental, societal and governance (ESG) issues as much as they care about making money. It is a trend that still seems to be gathering momentum.
In October, Gucci said it would stop selling fur by 2018 – committing to a sustainable fur-free future. Gucci owner Kering also featured in the 2016 Global 100 Index that ranks the world's most sustainable corporations.
The Gucci announcement came after Swiss Re switched the entire $130bn it holds in liquid assets to track ethical indices.
But like all trends, is this likely to go out of fashion? Some analysts say that although ESG is still evolving as a concept, the pull it exerts over investors appears to be already reaching critical mass.
What is ethical investment?
Ethical investment is also known as sustainable investment and socially responsible investment (SRI). The term describes an investment process that incorporates environmental and social factors when selecting investments, in addition to the objective of achieving a competitive financial return.
Ethical funds were introduced in the 1980s to allow those with religious beliefs to invest their money with a clean conscience. Its reputation has had an overhaul of late and a recent analysis by TD Direct Investing discovered that of the 25 best-performing British funds over the past five years, three were ethical.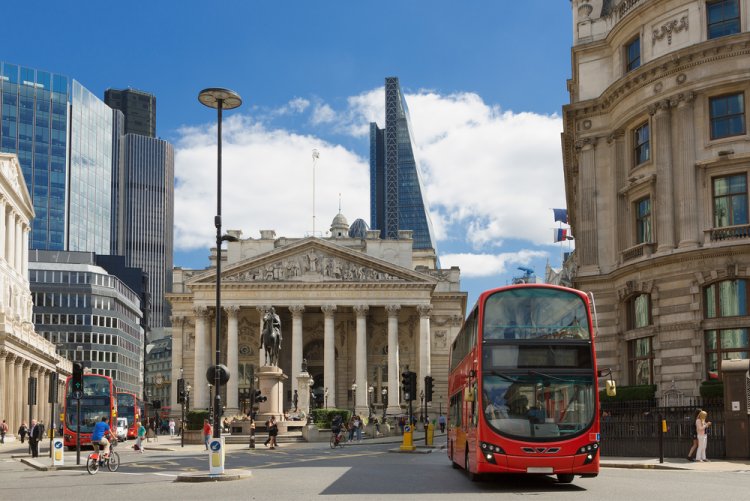 The UK has seen sustainable investment grow more slowly than anticipated. Source: Shutterstock
UK uptake
The UK has been a leader in developing sustainable investment as a service and an industry, yet according to fund manager Liontrust it hasn't been as quick as the US to put its money where its mouth is.
Peter Michaelis, who leads the Liontrust sustainable investment team, said: "In the UK we have seen it grow more slowly than we would have anticipated, particularly when compared to regions like Europe, where we have seen really rapid growth and the take-up of sustainable strategies by institutions and pension funds."
Yet, the trade organisation the Investment Association said that of the £1tn that is invested in UK funds, almost £13bn is in ethical funds.
The last puff on tobacco
Although most of the Western world has woken up to the dangers of smoking, tobacco stocks remain very popular with investors. One analyst went so far as to say that over the past few years, tobacco has become one of the darlings of the UK stock market.
But could the embers be finally dying out in the industry? On Thursday British American Tobacco reported a lower than expected organic volume decline of 2.6%, with both organic revenue growth and total sales coming in below market expectations. Shares in the company fell 4.5% on the news.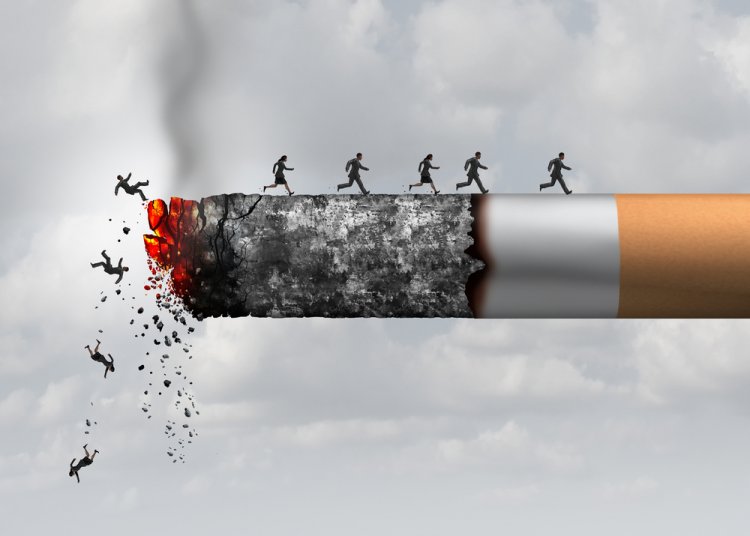 Tobacco companies enjoy margins of around 60% or 65%. Source: Shutterstock
The tobacco business has been one of the best investments of the last decade, indeed possibly of the post-Second World War era.
Ian Kelly, Fund Manager, Equity Value, at Schroders, said: "Tobacco companies enjoy margins of around 60% or 65% – and they get to keep a high proportion of this because the ban on advertising their wares means they have nothing in the way of advertising costs."
He said that with just a handful of major players, it is effectively an oligopoly where nobody competes on price. "When a product has to be hidden from view and cannot be advertised, the last thing supermarkets and other potential retailers want is a relationship with an unknown supplier.
"The simple maths is, as things stand, sales volumes may be dropping at a rate of 2% or 3% a year, but profits are still rising as costs are falling and companies have been able to continue to increase prices by maybe 5% a year."
Betting on gambling stocks
Vice pays and this could still ring true for the gambling industry. British bookmaker William Hill posted on Friday that net revenues rose 7% to £1.7bn, while adjusted operating profit climbed 11% to £291.3m, led by growth in its online business and pay-out gains from more draws being played on Boxing Day English Premier League soccer games.
Although the bookmaker reported a pre-tax loss of £74.6m for 2017, compared with a profit of £181.3m the year before, that change was mainly due to a £238m charge the company took to write down the value of its business in Australia.
Shares in major quoted gambling groups are still holding up well despite a promised crack-down via UK regulation and the maximum stake on fixed odds betting terminals — dubbed the crack cocaine of high street gambling — set to be slashed to £2.
Online casino games and bingo generated more than twice as much as sports betting, with profits rising to nearly £4.5bn, while fixed-odds betting terminals in high-street outlets generated £1.82bn for their operators. Figures from the charity GambleAware show 233,000 people lost more than £1,000 in a sitting.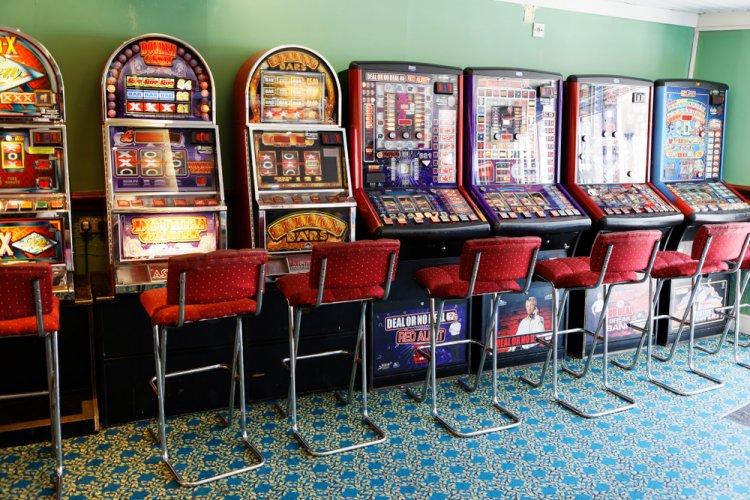 Fixed-odds betting terminals in high-street outlets generated £1.82bn for their operators. Source: Shutterstock
In addition, new start-ups in the industry could keep investors rolling the dice on the sector. Tech start-up Stratagem, for example, aims to exploit advances in artificial intelligence to analyse football, basketball and tennis matches using algorithms to place bets before and during games. It will be the second sports betting fund available to UK investors, and the first to be largely automated.
What about the future?
Does it simply become a choice of sacrificing a decent return on investments for a clean conscience? Opinions are still mixed. Some analysts claim there is mounting evidence that funds that observe ESG standards in their strategies tend to outperform those that don't by a significant margin.
Yet, investors are often hesitant towards sustainable investing owing to concerns about performance and a survey by Schroders found that 44% of investment managers polled were worried that ESG investing could hurt returns.
According to Bloomberg, companies with stellar ESG ratings have underperformed the broader market and exposed investors to a higher risk to boot. It added that ethical funds such as Calpers, by improving the ESG practices of the companies in its portfolio, may unintentionally compromise its investment returns over time.
This is because companies attempting to raise their ESG ratings may exit 'sin' industries and in turn reduce competition in those businesses and thereby increase profitability for the remaining players. The likely result for the remaining players is lower ESG ratings but higher stock prices.
As Nir Kaissar from Bloomberg, said: "None of this is to say that companies' ESG practices are unimportant. On the contrary, it is in our collective interest to promote the most ethical corporate behaviour. But if there is a price to pay for ESG investing, Calpers may have to find another way to demand the best of its portfolio companies."