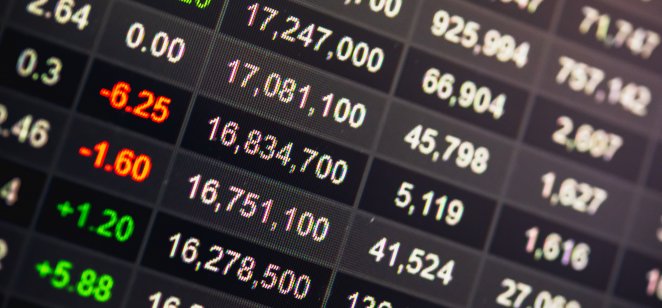 Initial public offerings will be harder to value this year and their opening-day prices will be lower than expected, say veteran bookrunners, finance scholars, and merger and acquisition specialists.
Macroeconomic and geopolitical events like the US Federal Reserve's pending interest rate hikes, Russia's invasion of Ukraine, a slowdown in IPOs following a boom in 2021, a recapitalisation of overpriced growth companies, and poorly structured deals are factors that could spell reduced prices in 2022.
"IPOs are harder to price this year than last," Matt Kennedy, a senior strategist with US IPO research firm Renaissance Capital, told Capital.com.
He cited volatility as the cause. "Investors are more reluctant to bet on new securities when they've recently been burned.
"They tend to focus on managing their existing portfolios. Multiples have come down, so there is a wider disconnect between the valuations in the public market and the private market."
Mid-point to be missed
Kennedy expects companies to set lower IPO prices, while more actual IPOs will fall below the mid-point of their estimated price ranges.
In February, IPOs averaged a minus 12% return when one micro-cap, Blue Water Vaccines, was not considered, said Renaissance in a client note that Kennedy provided to Capital.com. Blue Water's IPO generated a 451% return, skewing the average.
"(This year) will be a more challenging year than 2021 to complete IPOs," said Dan McClory, a veteran bookrunner with Irvine, California-based Boustead Securities. "I'm not jumping to some alarmist conclusions. It just will be.
"I think the underwriters who don't commit unforced errors and shoot themselves in the foot win. Sub-optimal deal structures and a lack of advance planning on how (bookrunners and companies) are going to populate their IPOs, and want to leave it too long, those are going to be troubled. Those are going to be susceptible to great (pricing) difficulty."
Bookrunners underwrite stocks
Bookrunners are underwriters who negotiate stock pricing estimates, ranges, and actual prices with companies before they go public, while guiding the firms through the IPO process and marketing and selling their shares. Lead bookrunners typically buy the inventory of the stock issued in the IPO and sell shares to the public at the IPO price.
In many cases, other underwriters participate as part of an investment syndicate.
McClory and others commented after Smart for Life, which bills itself as a nutraceuticals company, saw its IPO open at $3, instead of the firm's $7 target, while going public on the Nasdaq. Smart for Life's stock has since plummeted to the $1 range.
In January, Miami, Florida-based Smart for Life set a price range of $9 to $11 per share.
Smart for Life and Dawson James, which served as the sole bookrunner in the IPO, did not respond to Capital.com requests for comment.
The fall
McClory described Smart for Life's $3 IPO price as a "disaster" and "somebody's worst nightmare," adding that it "defies logic." On the IPO day, he said Smart for Life may have been under pressure to begin trading at a particular opening time set by Nasdaq officials before potential purchasers were lined up.
The lead bookrunner and company set the IPO price the day before traders begin selling on an exchange floor. But McClory said Smart for Life needed to do a better job of telling its story and setting itself up as a unique company in the three- to 14-day window known as the book-building period and months beforehand – when investors should have been lined up, possibly through early financing rounds.
Smart for Life also faced "severe structural challenges" because the IPO included the sale of two warrants.
(Warrants are long-term options that allow investors to buy common stock at a fixed price until a future date, serving as deal sweeteners.)
"When you add warrants to a deal, and then two warrants in the case of this deal, you're asking for trouble," said McCloskey. "It's a deal destined to go down."
IPO deals can also fall flat if they are overpriced, he added. Valuations needed to be backed up by a rationale and the company's "explainability" of its goals.
Revised estimates affect returns
Patrick Corrigan, a Notre Dame University law professor who specialises in IPOs, said Smart for Life's stock price woes before and after opening day were not a surprise. Aside from the IPO, pricing revisions during the book-building period are the most robust predictors of, at least, short-term returns.
While stocks usually trade up after their IPOs, pricing is concentrated in positive price revisions. Companies that experience downward revisions leading up to the IPO, such as Smart for Life, suffer declines, he added.
"One (possible) explanation is, if the estimate is underpriced, it's too low, then underwriters find they have a really easy job and they don't have to try any harder," said Corrigan. "And so they bump (the price estimate) a little bit. But why would they work that hard when they can close the deal at the estimated price? That's one (possible reason)."
Another possible explanation: If the estimate is too low, investors do not have incentives to call for higher prices. Investors may also lack incentives to reveal their demand information, he added.
Direct listings could help
Corrigan said a direct listing, whereby companies go public before selling shares to institutional investors beforehand, or a merger with a special purpose acquisition company (SPAC) – could boost companies's opening day prices. SPACs are shells that exist solely to target other companies and take them public.
But, generally, direct listings and SPAC deals raise questions about investor protection because they are perceived to be less regulated, Corrigan noted.
More IPOs are likely to price lower in the future because they are underpriced on average, Corrigan said, adding he sees no reason for that trend to change.
Jay Ritter, a University of Florida finance professor who specialises in IPOs, said the IPO market has experienced a "valuation reset." The market "got ahead of itself" on growth company valuations and most firms have missed their IPO target prices in recent months.
He noted that the Renaissance Capital IPO index has declined sharply over the past year. The index is down about 21% this year and roughly 31% year-over-year. It is the underlying index of the Renaissance IPO exchange-traded fund, which holds the largest, most liquid, companies that have completed recent IPOs.
"Right now, I think it's a great time for these investment bankers to take a skiing vacation when business is slow," said Ritter.
He said investors are still looking for growth, but their willingness to pay for it has changed. As a result, bookrunners are having trouble determining which investors want to buy and hold stock and which ones want to flip assets.
Investors wary
Investors are happy to invest in tech stocks and put up with their losses because there are barriers to competition and the firms appear likely to achieve long-term growth, he added.
But investors are wary of companies like Smart for Life that sell food and face intense competition due to few barriers to market entry, companies that could be forced to issue more shares within one or two years, diluting the stock's value.
Jonathan Simnett, a director with London, England-based mergers and acquisitions firm Hampleton Partners, said Smart for Life's stock plunge is "not in the least bit surprising."
"Valuation is a combination of science and art, but the market ultimately gets to decide how much anything is worth – as it has done," he said.
The lesson here he said, is not to apply technology-like IPO valuations to firms that do not benefit from characteristics that enable core tech companies to deliver real, long-term value.
What does this all mean?
Ultimately, McClory said, institutional and retail investors alike need to do their homework, look into underwriters and investment sponsors, and check out their previous deals. Investors also need to invest in a variety of IPOs because "nobody knows with any certainty how a certain IPO is going to perform."
"So it takes the portfolio approach – not just the one-and-done approach," he said.
Read more