IPO imminent for Phase 1 pharma company Nuvectis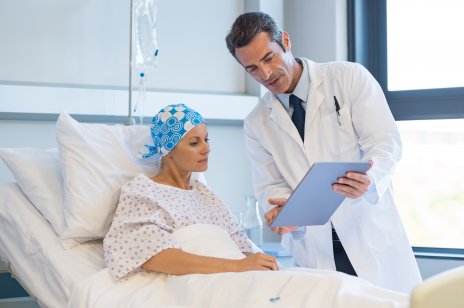 Nuvectis, a developer of pretrial targeted treatments for cancer, stands alone on the US IPO docket this week.

The company intends to raise around $30m (£22.6m), with shares priced between $12 and $14, to advance its research goals and fund the advancement of two treatments through the clinical trial process. The market capitalisation of the company is estimated at $160m.
It will trade under the ticker NVCT on the Nasdaq. Its first treatment, the heat shock factor 1 pathway inhibitor NXP800 will enter Phase 1 clinical trials in the fourth quarter of this year.
"We believe that with our two pipeline products, we are now one step closer to creating a diversified precision-medicine oncology-focused company with the goal of helping more people in their fight against hard-to-treat cancers," Nuvectis CEO Ron Bentsur said.
Flagships
Nuvectis licensed worldwide rights for NXP800 and a second treatment, NXP900, earlier this year and received $15m (£11.3m) in Series A financing for NXP800. NXP900 is entering trials intended to initiate its investigational new drug phase and explore applications in treating a wide array of cancers manifesting in solid tumours.
"We believe that NXP900's selectivity and demonstrated potency in several animal models of cancers potentially provide a broad range of development options, both as single agent and in combination with approved drugs," said Professor Neil Carragher of the University of Edinburgh, where the treatment was initially developed.

NXP800 may also have a broad spectrum of potential uses "such as gastric, hepatocellular, oesophageal, urothelial carcinoma and others," the company said, though it would initially focus on specific types of ovarian cancer. That tracks with the company's stated aim of addressing underserved patient markets and filling interstitial medical spaces. For example, there are currently no US Food and Drug Administration-approved medications for endometrioid ovarian carcinoma.

"We plan to initially investigate NXP800 as a treatment for ovarian clear cell cancer and endometrioid ovarian carcinoma," the Nuvectis prospectus said. "OCCC is highly malignant, difficult to treat, and has a very poor survival rate due to frequent recurrence after surgery and first-line treatment. First-line treatment consists of platinum-based chemotherapy, for which the response rate in relapse/refractory platinum resistant patients is 1%, demonstrating a clear and dire need for a new treatment option for OCCC".
Precision-targeted therapy
The global market for precision-targeted therapy like that of Nuvectis was almost $94bn (£71bn) in 2020 and could ascend to about $163bn (£123bn), according to Emergen Research.
Precision-targeted therapies tailor to the genetic makeup of individual patients and the structure of their pathologies, increasing efficacy and durability of results compared with immunotherapy. They tend to focus on genetic aberrations that drive and sustain tumour growth.
With an estimated compound annual growth rate of 7.1%, the sector has attracted significant players. For instance, Eli Lilly partnered with Lycia Therapeutics to collaborate on the development of precision-targeted therapies to serve an aging global population that is facing rising healthcare costs in much of the world.
Read more: AstraZeneca's Enhertu granted speedier FDA review for breast cancer drug