Intel to expand chipmaking capacity with new $30bn foundry in Arizona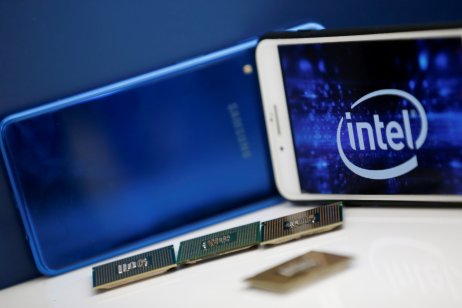 Intel (INTC) is teaming up with Brookfield Asset Management (BAM) to build a $30bn chip factory in Arizona. This will be the first time in the semiconductor sector's history where an asset manager is a co-investor.
This project follows other production expansion plans announced by Micron (MU) and Qualcomm (QCOM) on the heels of the CHIPS and Science Act passing in August 2022. This act is aimed at boosting the semiconductor economy in the US.
US based firms like Intel (INTC) and Nvidia (NVDA) will likely benefit from this act and be able to better compete with the likes of Taiwan Semiconductor Manufacturing Company (TSM) and South Korea's Samsung (S).
As the global economy slows, the semiconductor industry is likely to face a slowdown in demand in coming years. The CHIPS bill has come at an opportune time for the US semiconductor industry, as this will allow them to expand production capacity to be ready to meet high demands once the economy recovers.
What is your sentiment on INTC?
Vote to see Traders sentiment!
Intel (INTC) Price Chart
New factories
Intel will partner up with Canada based Brookfield Asset Management, as part of its infrastructure fund, to build a $30bn fabrication plant in Arizona.
Brookfield's will be funding 49% of the project, which will be an expansion of Intel's existing factory at the location. This is the first time that an asset manager has co-invested in a semiconductor factory development.
Sam Pollock, CEO of Brookfield Infrastructure stated in the plan's announcement "By combining Brookfield's access to large-scale capital with Intel's industry leadership, we are furthering the advancement of leading semiconductor production capabilities. Leveraging our partnership experience in other industries, we are pleased to come together with Intel in this important investment that will form part of the long-term digital backbone of the global economy."
The CHIPS and Science Act passed at the start of August 2022, and will not only provide grants and loans to semiconductor factory owners to aid expansion, but will also provide 25% tax credit for investments made in semiconductor manufacturing facilities in the US through the FABS Act. An attractive benefit for both parties involved.
Intel said in the announcement that it does not intend to stop with just this funding project, and it plans to "replicate the co-investment model with other partners for other build-outs globally".
Nvidia (NVDA) Price chart
A semiconductor demand slowdown
The completion of these factories will likely take a number of years to complete before benefits will be seen on balance sheets.
Before then the industry is likely to face a slowdown based on the current economic climate. As supplies begin to ease following a two year strenuous period, the industry is seeing a rise in inventory numbers, which is predicted to be quickly followed by a fall in demand.
Richard Gordon, Practice VP at Gartner said: "Although chip shortages are abating, the global semiconductor market is entering a period of weakness, which will persist through 2023 when semiconductor revenue is projected to decline 2.5%."
He added that this slowdown in demand is already being seen, especially from the sectors relating to consumer spending. "Rising inflation, taxes and interest rates, together with higher energy and fuel costs, are putting pressure on consumer disposable income. This is affecting spending on electronic products such as PCs and smartphones."