Inflation: What does it mean for stocks?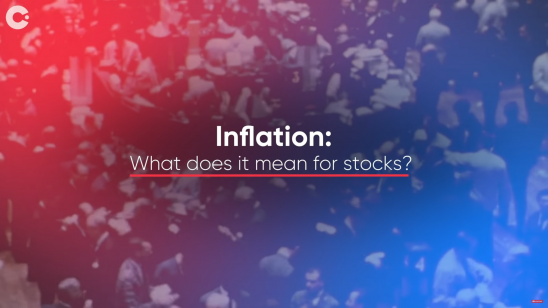 "We cannot accept high rates of inflation as a permanent fact" said US President Jimmy Carter in March 1980. Inflation had surged to record highs after a decade in which it loomed large in economic discourse and, said Carter, was "a symptom of economic distress" that required "urgent measures".
Since then, inflation has been brought under control in the major economies, seemingly consigning what was the economic spectre of the 1970s to history – along with flared trousers and disco. But since the start of 2021, it has been rising steadily and its re-emergence is understandably being greeted with less enthusiasm than the disco revival.
In a new film produced by the Capital.com film unit, we look at how inflation could affect investment stocks. The film is the first in a strand aimed at explaining current economic issues in an easily digestible and entertaining way, furthering Capital.com's mission of democratising finance.
Hugo Ward, Capital.com's Head of Films, says: "Our aim is to engage a far wider audience in the important disruptive and revolutionary forces that are shaping global economics and the financial sector. Video on YouTube is already the go-to platform for education and information. The film team is working closely with our in-house experts and data analysts in order to produce new and insightful ways of unpacking issues and identifying trends".
The film is part of Capital.com's YouTube channel, where you can find guides and regular updates on business, finance and investment.
And while the aim is to inform by being entertaining, the subject matter is no less serious. As David Jones, Capital.com's chief market strategist, says in the film: "Inflation could be a lot less temporary than some of the central banks seem to think it is."