Inditex (ITX) and H&M (HM) fall despite sales recovery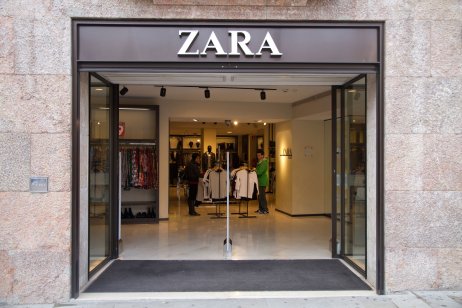 Spain's Inditex (ITX) and Sweden's H&M (HM) saw their share prices dip on Wednesday despite reporting sales in line or higher than their pre-pandemic levels.
ITX stock was down 3.94% to €27.80 on the Madrid Stock Exchange, though it is up 46.23% year to date.
HM was down 2.8% to SEK 163.32 (£13.54) in Sweden, and is down 4.50% this year.
Soaring sales
Inditex, owner of fashion brands including Zara, Bershka and Massimo Dutti, was the stronger performer, reporting revenue in the first nine months of the year of €19.33bn, up 37% year on year.
Net profit in the first nine months totalled €2.5bn, representing year-over-year growth of 273%. It noted a greater shift to online sales, which in local currencies were up 124% over 2019.
Chief executive Pablo Isla said the results demonstrated the "potential being realised by our strategy of fully integrating stores and online".
Despite the market pessimism, Jelena Sokolova, senior equity analyst at Morningstar, said: "We believe Inditex is well positioned to weather the pandemic and gain market share from smaller, weaker players thanks to its size, financial strength (€8 billion in net cash), and business model flexibility (fast supply chain and channel integration)".
"The main short-term risk we see for Inditex is further restrictions on stores and travel flows due to the Omicron variant, especially in southern Europe," RBC analyst Richard Chamberlain told Reuters, noting about 15% of Inditex sales are from city centre shops.
Recovery ongoing
H&M's own nine-month results showed net sales in local currencies up 13% year on year to €13.8bn, and profit swinging to an €809m profit from a €157m loss.
"Net sales in local currencies increased by 11% in the fourth quarter 2021, i.e., in the period 1 September 2021 to 30 November 2021, compared with the corresponding period last year," the company said in a note Wednesday. "For the 2021 financial year, net sales increased by 12% in local currencies".
The clothes retailer noted that its recovery is continuing.
"Customers are showing that they appreciate the collections and being able to shop where, when and how they choose," H&M said in the note. "Despite continued restrictions and the negative consequences of the pandemic, the H&M group's sales in local currencies were back at the same level as in the fourth quarter of 2019".
Read more: H&M reinstates dividend as it posts September profit