Indian shares rise a second straight session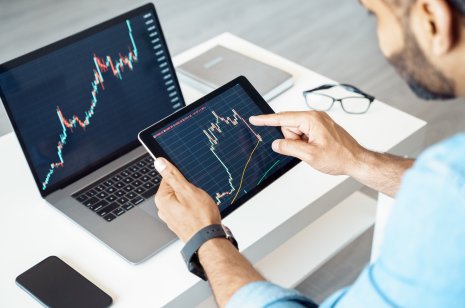 Indian shares gained the most in over a week to finish higher Tuesday with market players favouring real estate, metal and automotive stocks.
The National Stock Exchange's (NSE) Nifty50 index ended 0.79% higher at 18,268.40 points, while the S&P BSE Sensex closed 0.63% higher at 61,350.26 points.
The Nifty Realty index, a basket of 10 stocks including Brigade Enterprises, advanced 3.62%.
The Nifty Metal index, a basket of 15 stocks including steel pipes manufacturer APL Apollo Tubes, gained 2.66%.
The Nifty Auto index, a basket of 15 stocks including auto parts major Bosch, rose 2%.
Winners/ losers
The Indian rupee was trading 0.18% higher to the US dollar, to INR74.95 at 17:56 hours Indian time (UTC+5:30).
On the Nifty, shares of JLR-parent Tata Motors, Tata Group firm Tata Steel, and SBI Life Insurance Company were the top gainers, adding 5.9%, 4.15% and 3.83% respectively.
IndusInd Bank, larger rival ICICI Bank, and the Power Grid Corporation of India (PGCIL), were the top losers, shedding 1.88%, 1.18%, and 0.75% respectively.
Meanwhile, on the Sensex, shares in Tata Steel, watches and jewellery maker Titan Company, and food products major Nestle India were the biggest gainers adding 3.92%, 3.2% and 2.79% respectively.
IndusInd Bank, ICICI Bank and PGCIL were the biggest losers, shedding 1.92%, 1.43%, and 1.3% respectively.
Fino public offering
Fintech firm Fino Payments Bank fixed a price band of INR560-INR577 per share for its initial sale of shares to the public, which will open for subscription on 29 October.
Fino Payments Bank hopes to raise INR12bn (£100m) at the upper end of the price band. The offer will close on 2 November, the company said in its Red Herring Prospectus or final papers, filed with the markets regulator.
Read more: India's Canara Bank reports three-fold jump in Q2 profit
The difference between stocks and CFDs
The main difference between CFD trading and stock trading is that you don't own the underlying stock when you trade on an individual stock CFD.
With CFDs, you never actually buy or sell the underlying asset that you've chosen to trade. You can still benefit if the market moves in your favour, or make a loss if it moves against you.
However, with traditional stock trading you enter a contract to exchange the legal ownership of the individual shares for money, and you own this equity.
CFDs are leveraged products, which means that you only need to deposit a percentage of the full value of the CFD trade in order to open a position. But with traditional stock trading, you buy the shares for the full amount. In the UK, there is no stamp duty on CFD trading, but there is when you buy stocks.
CFDs attract overnight costs to hold the trades, (unless you use 1-1 leverage) which makes them more suited to short-term trading opportunities. Stocks are more normally bought and held for longer. You might also pay a stockbroker commission or fees when buying and selling stocks.