Indian shares rebound on recovering business activity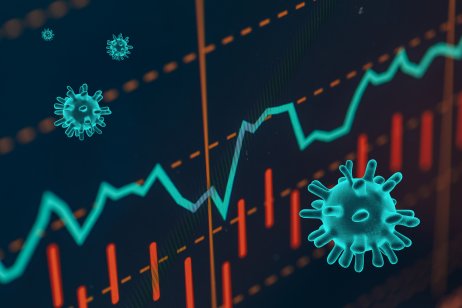 Indian shares gained the most in almost two weeks to finish higher on Thursday, on the back of data that showed corporate performance is recovering to pre-pandemic levels.
The National Stock Exchange's (NSE) Nifty50 index closed 0.70% higher at 17,536.25 points, while the S&P BSE Sensex ended 0.78% higher at 58,795.09 points.
The Nifty Realty index, a basket of 10 property developers, including Prestige Estates Projects, jumped 1.95%
The Nifty Oil & Gas index, comprising 15 hydrocarbon companies including GAIL (India), advanced 1.87%
The Indian rupee was trading 0.15% higher to the US dollar, to INR74.51 as of 16:25 hours local time (UTC+5:30).
On the Nifty50
Shares of oil-to-telecom conglomerate Reliance Industries (RIL), drugmaker Divi's Laboratories and cigarette manufacturer ITC were the biggest gainers, adding 6.36%, 2.4% and 1.78% respectively.
But stock in the nation's leading carmaker Maruti Suzuki India (MSIL), bakery products major Britannia Industries and private lender IndusInd Bank were the biggest losers, shedding 1.28%, 1.2% and 1.14% respectively.
On the Sensex
RIL, ITC and software developer Infosys were the top gainers, adding 6.1%, 1.49% and 1.47% respectively.
IndusInd Bank, MSIL and the country's second-largest private lender ICICI Bank were the top losers, shedding 1.27%, 1.23% and 1.22% respectively.
Firms recover
The performance of Indian companies in the quarter through September showed business activity is recouping to levels seen before the coronavirus pandemic, CARE Ratings said.
An analysis of the July-September earnings of 2,113 companies covering 40 industries, and spanning the last five quarters as well as of the pre-crisis period, showed that revenue and profit have improved on an annual and sequential basis. Net sales volumes in the latest quarter surpassed the pre-Covid period, along with operating profit and net income, the credit rating agency said in a 23 November report.
Moody's Investor Services, in its latest report on Indian corporates, said that strong consumer demand and high commodity prices would help underpin the credit fundamentals of Indian companies and increase their earnings before interest, taxes, depreciation and amortisation (EBITDA) in the coming 12 to 18 months.
Read more: India's Star Health fixes price band for initial share sale